Caregivers Vote Visiting Angels Little Rock, AR The Best Place to Work
At Visiting Angels Little Rock, AR we know how important our caregivers are. They are the backbone of our business. Without our team of compassionate caregivers, we wouldn't be able to help our clients the way we do. That's why we are so honored that caregivers across the nation have voted Visiting Angels as The Best Place to Work.
The 2016-2017 Caregiver Choice Awards, sponsored by myCNAjobs and Healthcare Research, surveyed caregiver companions, home health aides and nursing aides working for home care agencies with 50 or more locations nationwide. In this poll, the Visiting Angels Little Rock, AR caring careers are ranked as the Best Place To Work.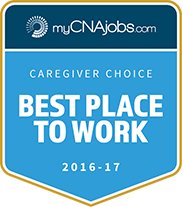 At Visiting Angels, we understand your desire to be part of an outstanding team that's making a difference in the community. We appreciate your desire to provide the best care to those in need while positively affecting lives. We acknowledge that our Caregivers' compassion and dedication is a large reason for our success. Visiting Angels' goal is to honor that dedication by providing the best work experience possible in this industry. We offer what many of our competitors simply cannot.
Flexible work schedules- with advanced notice
Competitive wages
Timely evaluations
Bonuses Program – Our Caregivers have 9 different bonus opportunities
Pay day advances
On-going training
Assistance with obtaining IHA certification for qualified applicants
Excellent office support available 24/7
One-on-one care environment-with the same client
Growth from within
Employee Appreciation / Recognition
Work close to home
Roadside assistance
If you are passionate about providing seniors with dignified, respectful care, then you may have what it takes to become an Angel companion with a local Visiting Angels Little Rock metro office. Learn more about being an Angel Companion below to find an open caring career position near you.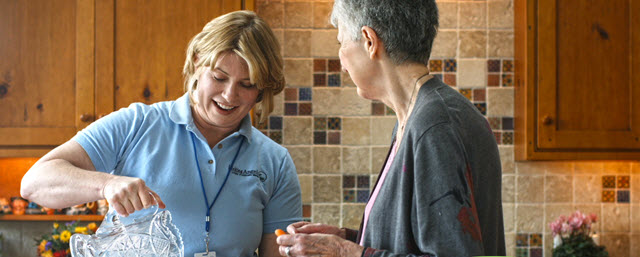 Thank you for your interests in a Caring Career with Visiting Angels Little Rock, AR.