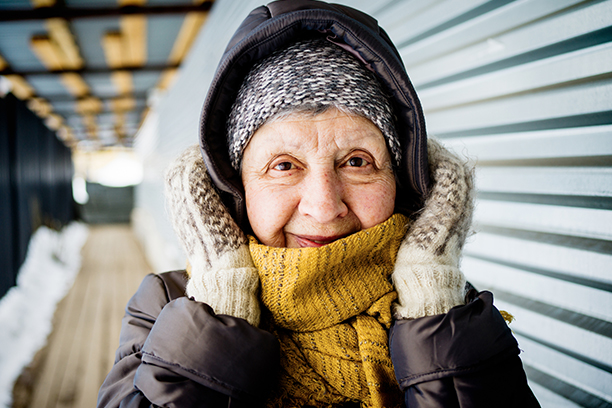 Respite Care in Minot
Respite care isn't just another form of senior home care. It serves as a lifeline for both unpaid family caregivers and the seniors who rely on them. Without a professional care provider to call on when the going gets tough, these family caregivers may experience something called caregiver burnout. Our team of care professionals at Visiting Angels® Minot is dedicated to serving families in the local community by delivering high-quality respite care services that are both flexible and completely customizable.
What is Respite Care?
We know caring for someone you love can be much more difficult than it sounds. We're here to ease your burden by offering a helping hand when needed. Respite care services are designed to give family caregivers time off when they feel overwhelmed or simply need a break. Unlike with other forms of home care, the family caregiver continues to offer care for the senior for the long term, but always has the option of scheduling in a bit of respite.
How Respite Care Helps Seniors in Minot
These services help family caregivers by substantially minimizing their risk of caregiver burnout. Having professional support also makes caring for a loved one more manageable and more sustainable.
We are prepared to deliver a number of specialized services to give family caregivers peace of mind while they are away from their loved ones. Some of the tasks our care providers are ready to help out with include:
Laundry, vacuuming, and other light chores
Preparing meals and shopping for groceries when needed
Giving seniors medication reminders they can rely on
Assisting with activities of daily living
Building relationships and engaging in conversation
Offering a helping hand with personal care routines
These services are generally delivered on a short-term basis according to a customized temporary care plan. However, we can also accommodate needs for more regular care visits at weekly, biweekly, or monthly intervals.
Getting Started with Respite Care
You can learn more about what to expect from our customizable home care services by scheduling a consultation with our team. We offer families in the Minot area initial consultations free of charge. We can also aim to fast-track the care process if you require support on short notice.
Explore the many benefits of respite care today. Call Visiting Angels Minot to book your free consultation in Minot, Grand Forks, Williston, Devil's Lake, or a neighboring community in Pierce, Nelson, Ward, Ramsey, McHenry, Williams, Mountrail, and Burke Counties.
Serving the City of Minot and the Surrounding Areas
Visiting Angels
MINOT , ND
7 - 3rd St SE #101
Minot, ND 58701
Phone: 701-852-2636
Fax: 701-852-2638