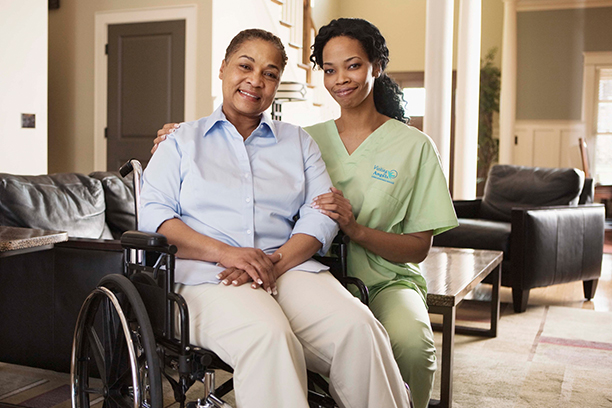 Office Staff Myrtle Beach, SC

Josh Briggs is co-owner and Director of Visiting Angels of Myrtle Beach. He has been involved in healthcare for the past five years, working previously for the largest hospital system in West Virginia. Briggs has a diverse education and experienced background, which allows him to be an active participant in the many different scenarios of in home care. His passion for helping the elderly stems from seeing his grandparents and great-grandparents quickly deteriorate in nursing homes. Briggs' desire is to play an active role in providing a better life for seniors by allowing them to stay in their homes to 'age in place'.
Briggs received his undergraduate degree in Business Administration from West Virginia University, and subsequently completed graduate degrees in Safety Management and Industrial Relations from the same institution. His eclectic background includes working in safety related fields, human resources, home construction, a large hospital system, and even Walt Disney World.
Briggs and his wife, pediatrician Dr. Denise Young, have two children. They are active members of their church and the Myrtle Beach community. The family enjoys traveling, staying healthy through good nutrition and strict work out routines, and attending West Virginia University athletic events.

Anne Boychuk is Visiting Angels' Community Partner Liaison, serving all areas from the North Carolina border, south to Pawleys Island. Having worked in senior healthcare for the past sixteen years, Anne brings much experience to Visiting Angels, their clients and family members, and to their healthcare connections in the community at large. She is passionate about the lives and well-being of older adults and has acted as their advocate in home care, assisted living and skilled nursing environments; as well, she is trained in all areas of dementia and has served on a variety of committees for the Alzheimer's Association. "Getting to know our clients personally is paramount," she states, "and listening to their stories is often very humbling - what they've contributed to our society is unprecedented and remarkable. We are indebted to them for the groundwork they laid for future generations, and we should honor their legacies." Prior to working in senior healthcare, Anne worked for a variety of Fortune 500 companies including Xerox, Citicorp and Sheraton ITT.
Anne has her undergraduate degree in Communications from Temple University in Philadelphia and Rome, Italy. She and her husband, Bob, who works in power generation worldwide, have 3 children. They are members of Precious Blood Church in Pawleys Island. She enjoys cooking, reading, gardening and a good laugh – "just to keep things in perspective."
Serving the Grand Strand, Myrtle Beach and Surrounding Areas
Visiting Angels
MYRTLE BEACH, SC
2105-D Cromley Cir
Myrtle Beach, SC 29577
Phone: 843-970-2888
Fax: 843-970-2934