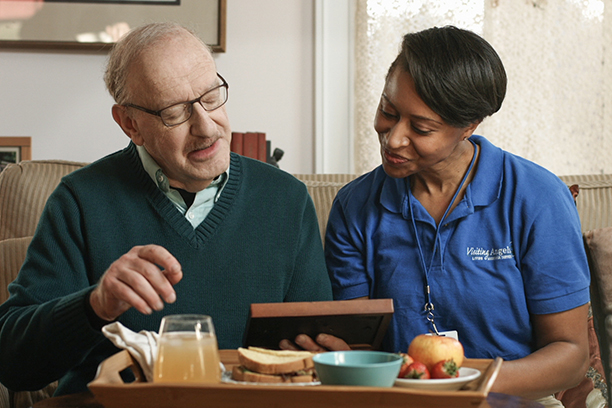 Alzheimer's FAQs: What Families in Naples, FL and Surrounding Areas Need to Know About Alzheimer's Care for Seniors
Get answers to commonly asked questions about Alzheimer's care for seniors in Naples and surrounding areas in Collier County, FL
Alzheimer's disease is a terminal progressive and degenerative brain disorder that causes changes in behavior, memory loss and cognitive decline over an expected period of 4 to 8 years after it is diagnosed. Daily tasks and normal activities will become more difficult to complete, and your loved one may need more help around the home and in daily life. The 6th leading cause of death in the U.S.A., Alzheimer's affects about 5.5 million Americans who by majority are older than 65 years of age.
If someone you know has been diagnosed with Alzheimer's, here are some FAQs to help you understand more about Alzheimer's disease and your options for Alzheimer's care for seniors in Collier County, FL.
Is Alzheimer's and Dementia the Same?
Alzheimer's is the most common type of dementia, a term for many brain disorders with symptoms of memory loss.
Who is at Risk for Alzheimer's?
While the cause is unknown, there are several related risks to getting Alzheimer's disease, including:
Advanced age, commonly over 65
Family history with Alzheimer's
Poor Cardiovascular health, high cholesterol, hypertension, diabetes, cardiac arrest, and those who have experienced strokes.
High stress
Issues sleeping
Heavy drinking or smoking
Past head trauma
Exposure to air pollution
What are the Symptoms?
Disrupted or troubled speech, behavior, and thought problems. These can be moments of forgotten or confused words, short- and long-term memory loss, misplacing items, confusion over names, places, and things, easily irritable, irrational, and depression.
How Does Alzheimer's Disease Progress?
Research has shown that the disease exists in an individual years before the symptoms begin to show. A progressive disease, it may begin in the late 40s, 50s or later. The disease can begin with a minimal impact from misplacing items to fully disrupting life with memory loss, confusion, losing the ability to speak, understand and more. Tasks such as simply eating a meal or going to the bathroom may become impossible, but that's where care for seniors with Alzheimer's would be beneficial.
Is there a Cure for Alzheimer's?
At the moment, there is no known cure. There have been clinical trials focused on trying to slow down the onset of symptoms, but mostly recommendations of lowering stress, having healthy sleeping habits, and focusing on your cardiovascular health can reduce your risk of Alzheimer's.
What Options for Alzheimer's Care for Seniors Are Available in Collier County?
Alzheimer's can take away the cognitive and physical ability to go about daily life and to take care of oneself. In-home care for seniors with Alzheimer's from a professional agency like Visiting Angels Naples might become essential to help with bathing, going to the bathroom, taking medication and more. Care is provided within the senior's comfort of home, and alongside their schedule and personalized needs.
Contact Visiting Angels Naples to Learn More About Alzheimer's Care
Contact our team in Naples, FL today at 239-561-7600 to schedule a consultation and to see how our Alzheimer's care services can benefit your loved one.
Serving Naples, Marco Island, and throughout Collier County in Florida
Visiting Angels
NAPLES, FL
1016 Collier Center Way #102
Naples, FL 34110
Phone: 239-561-7600