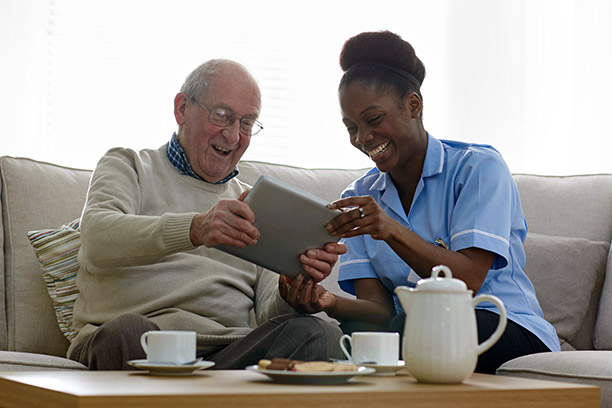 Alzheimer's Care Services
Alzheimer's Care Provided by Visiting Angels Newberg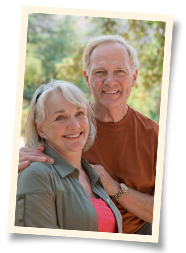 When you have a loved one diagnosed with Alzheimer's, it can be incredibly difficult to know where to start in terms of Alzheimer's care, especially when you're still reeling from a diagnosis. There are many different types of Alzheimer's care available for seniors, but Visiting Angels Newberg can provide service that stands out from the rest. With caregivers focused on kindness and respect, you can rest easy knowing your loved one's Alzheimer's care is the top priority of our Angel companions.
Why Choose Alzheimer's Care from Visiting Angels Newberg
Alzheimers is an incredibly hard disease for your loved one to deal with, and it can be a devastating diagnosis for the whole family. However, it doesn't mean your loved one is incapable of living the life they want. At Visiting Angels Newberg, we provide Alzheimers care that maintains quality of life without jeopardizing independence.
When you choose Visiting Angels Newberg for your loved one's Alzheimer's care, you can customize a plan that works for your senior. If they need help getting dressed, someone to run a few errands, or if they need simply need medication reminders, we can help. Visiting Angels Newberg also offers an Alzheimer's care training service for our caregivers so they can advance their skill set and knowledge.
Visiting Angels Newberg Provides Comfort and Peace
When you have a loved one suffering from Alzheimers, you feel torn. You want what's best for them to remain happy, but you also want to keep them safe. While nursing homes and assisted living facilities are options, many families don't feel comfortable pushing their loved one into a new, strange environment. Familiar surroundings and daily routines can reduce any emotional trauma your loved one may face, especially when they have the assistance of a Visiting Angels Newberg caregiver. Visiting Angels Newberg provides Alzheimers care that not only keeps seniors safe and happy, but also provides the comfort and peace of knowing your loved one is well taken care of.
If you're looking for Alzheimer's care in Newberg, Aurora, Hubbard, Lafayette, Oregon City, St. Paul, or the surrounding communities, contact Visiting Angels Newberg today.
Serving Newberg, McMinnville, Oregon City, Oregon
Visiting Angels
NEWBERG, OR
700 Deborah Rd #120
Newberg, OR 97132
Phone: 503-538-9505
877-888-9505
Fax: 503-554-0964