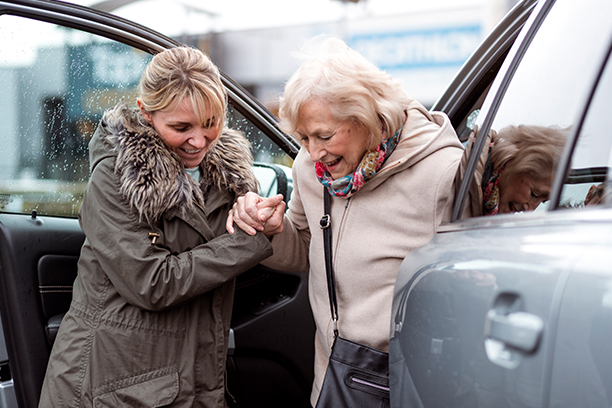 How Transitional Care in Newberg Reduces Hospital Readmissions
Ready-Set-Go Home with Transitional Care
If your loved one is nearing the end of a hospital stay, you may wonder about the next step: recovery. Unfortunately, many seniors fail to make a swift recovery and return to the hospital shortly after their discharge. The good news is transitional care can significantly lower your loved one's chances of a hospital readmission. At Visiting Angels® Newberg, we know how important it is for elderly adults to have individualized at-home assistance directly after a hospital discharge. Our Ready-Set-Go Home transitional care program has been designed to fulfill this need.
What Causes Readmissions?
Hospital readmissions are not by any means uncommon in the elderly age group. In fact, Medicare statistics show almost 20% of seniors are readmitted to the hospital only thirty days after being discharged. This cycle can be exhausting for older individuals and their concerned family members in addition to being incredibly expensive. Worse still, rehospitalization can decrease the likelihood seniors will regain their former independence and level of functionality.
With rehospitalizations being such a common occurrence for seniors, the question arises as to what causes readmissions. In many cases, hospital readmissions are avoidable. The trouble stems from seniors being unable to look after their well-being after a long hospital stay. When they lack energy or have reduced mobility during recovery from a serious illness or injury, they may not be able to take care of themselves in the way they were once able to. Even basic tasks like remembering medications and preparing healthy meals can be a struggle for those who are in the early stages of recovery.
How Transitional Care From Visiting Angels Newberg Helps
Our Ready-Set-Go Home transitional care program includes care both at the hospital and after seniors have been discharged. We provide families with a specialized discharge planning guide to help them prepare and ensure they record important information given to them by health care providers. Then, we craft individualized home care plans including support with whatever activities the senior may be expected to struggle with.
When your loved one returns home, they'll be able to lean on our caregivers for support. A caregiver can help out by running errands, providing reliable medication reminders, and assisting with sensitive personal care routines. We can even coordinate safe transportation to doctors' offices and accompany seniors to their appointments.
Take the time to learn more about setting up transitional care in Newberg, Canby, McMinnville, Oregon City, Sherwood, Woodburn, or a neighboring community today. Simply contact Visiting Angels Newberg to book your free consultation.
Serving Newberg, McMinnville, Oregon City, Oregon
Visiting Angels
NEWBERG, OR
700 Deborah Rd #120
Newberg, OR 97132
Phone: 503-538-9505
877-888-9505
Fax: 503-554-0964