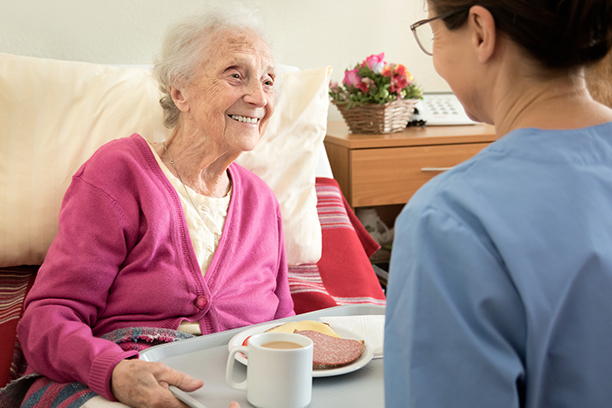 FAQs: In Home Services For Seniors in Newburyport, MA and Surrounding Areas
Q: What kind of services do you provide?
A: At Visiting Angels of Newburyport, we offer personal and companion care services. We're dedicated to providing our local community with in home services for seniors. Our services include but are not limited to laundry, light housekeeping, fall prevention, bathing assistance, friendly companionship, and transportation to appointments.
Q: Do you provide services in assisted living facilities?
A: Yes, we do! Some of our clients believe that their assisted living facility isn't providing the elder care that they need to maintain their independence. In those cases, we can provide a trusted caregiver to help. Be sure to research the rules in your state beforehand regarding hiring private help in an assisted living facility.
Q: What does the term "aging in place" mean?
A: Aging in place typically refers to the act of growing old in their home or the family home. This would be the opposite of staying in institutional residential care, like within a nursing home. For some clients, "aging in place" may mean the ability to stay in an assisted living facility. It all depends on the preferences of the client.
Q: If something comes up, can I change the schedule?
A: To change the schedule, you just must give as little as a week's notice. At Visiting Angels, you are our priority. We'll do everything in our power to make sure that the schedule you need is the schedule that you get.
Q: How quickly can care services be provided/started?
A: Most of our in home services for seniors can begin within 48 hours. Sometimes, care can begin on the same day.
Q: How can I get started with Visiting Angels of Newburyport?
A: To get started, call Visiting Angels of Newburyport directly at 978-462-6162 or use our online office locator to find a Visiting Angels near you. We will then schedule a free, no-obligation in-home consultation. There, you can ask any questions that you may have about our in home services for seniors. Then, we will connect you with caregivers that have the availability, personality, and skills that fit best with you.
Serving Merrimack Valley in Massachusetts
Visiting Angels
NEWBURYPORT, MA
182 State St.
Newburyport, MA 01950
Phone: 978-462-6162