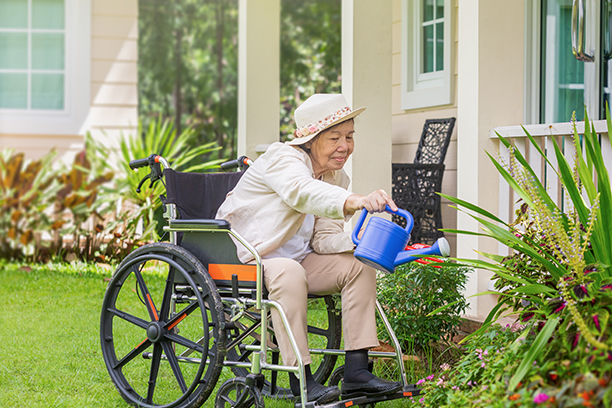 Reducing Hospital Readmissions with Senior Home Care from Visiting Angels of Newburyport, MA
Among seniors on Medicare, roughly 20% of discharged patients end up back in the hospital within 30 days of being sent home. Elderly adults have a much lower chance of recovery if they are re-hospitalized in this 30-day window, which is why reducing hospital readmissions is so important.
Visiting Angels of Newburyport is committed to reducing hospital readmissions through our Ready-Set-Go Home program. Ready-Set-Go Home provides care recipients with skilled, essential senior home care services during the period following a hospital discharge. We'll help you coordinate your loved one's transition home, assist your loved one during this transition, and support your loved one through their first weeks home from the hospital.
Three-Prong Approach to Reducing Hospital Readmissions
Most preventable re-hospitalizations could be avoided by following doctors' orders. But after a serious injury or illness, even the most basic tasks can be difficult or impossible for elderly adults. For seniors to follow doctors' orders during this period, they need extensive outside support.
Our Ready-Set-Go Home program is designed to give seniors this much-needed support, increasing the odds of a full or partial recovery and reducing hospital readmission risks. We provide our senior home care services in accordance with medical directives and in conjunction with care provided by clients' family and friends. Our services are customized for every client, ensuring your loved one receives care tailored to their specific needs.
The Ready-Set-Go Home program uses a three-prong approach for reducing hospital readmissions:
At the Hospital.

Our Ready-Set-Go Home program starts during your loved one's hospitalization. Our caregivers can visit your loved one at the hospital and provide support services for family and friends. When doctors begin to discuss your loved one's discharge, we can guide your family through the discharge process and provide valuable information on discharge planning. Our "Ready-Set-Go Home" guide includes detailed information on hospital discharges, questions you can ask doctors and nurses during this process, and tips on reducing hospital readmission risks.

At the Client's Home.

After your loved one's discharge, our caregivers will provide skilled senior home care assistance to ensure your loved one's safety and comfort during recovery. Meanwhile, we act as the "eyes and ears" in the home. Our caregivers can help spot changes in your loved one's physical or cognitive health, and we know the reasons why many seniors skip follow-up doctors' visits, miss medication doses, or otherwise fail to follow proper recovery protocols. If family and friends are acting as unpaid caregivers, our

senior home care services can help them manage these responsibilities and avoid becoming overwhelmed.

At the Visiting Angels Office.

Behind the scenes, our office will support your family and your loved one's caregivers. Each Visiting Angels office has access to tools for reducing hospital readmissions by identifying clients at high risk of re-hospitalizing. Our staff can provide medication and appointment reminders, accompany your loved one to appointments, and help you coordinate medication, equipment, and food deliveries.
Do you have a loved one who will require senior home care services after an upcoming hospital discharge? Call Visiting Angels of Newburyport at 978-462-6162 to learn more about our Ready-Set-Go Home program for reducing hospital readmissions and to request a free consultation.
Serving Merrimack Valley in Massachusetts
Visiting Angels
NEWBURYPORT, MA
182 State St.
Newburyport, MA 01950
Phone: 978-462-6162