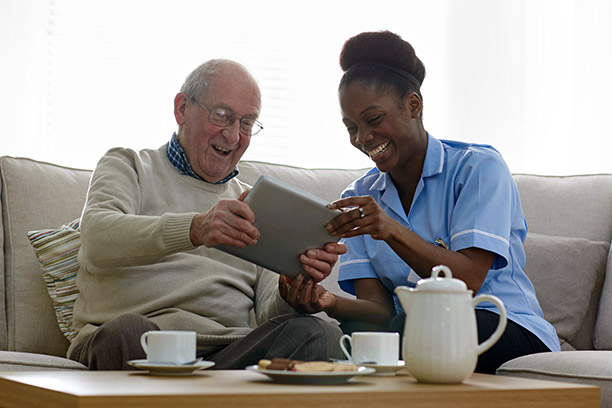 Elderly Services: Alzheimer's Care in Newburyport, MA and the Surrounding Area
Dealing with a progressive illness such as Alzheimer's or dementia doesn't just take a toll on the sufferer, but on the entire family. You can try your best to provide the care and support your loved one needs, but eventually you will need to seek outside help. Rather than trying to handle everything on your own and risking burnout, call Visiting Angels of Newburyport for elderly services. We are an experienced agency adept at making life easier for those who deal with memory related illness. The Alzheimer's and dementia services we provide can take the pressure off family caregivers while making sure your loved one is well cared for.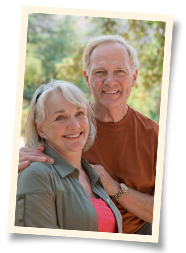 Elderly Services You Can Trust in Newburyport, Methuen, and Nearby Cities
You can feel good about the memory care specialist who cares for your family member when you have dementia and Alzheimer's services from Visiting Angels of Newburyport. We thoroughly screen all potential caregivers by performing an in depth background and criminal history check. Once we are satisfied with the results of our screening, we follow up on all references and verify previous employment. Ensuring you have a trustworthy and knowledgeable professional to provide skilled Alzheimer's and dementia services to your loved one is a priority for Visiting Angels of Newburyport. The caregiver we select will become a partner in your loved one's care and we want you to be happy with your choice.
Elderly Services Provide Respite for Family
When you have an aging parent or family member who has been diagnosed with a memory disorder, it is easy to become caught up in caring for them. Often, family caregivers begin to fall behind at work or in their personal lives due to caring for others. Alzheimer's and dementia services from Visiting Angels Newburyport can offer needed respite for family caregivers so you can focus on other aspects of your life. The experience of our memory care specialists means you will receive valuable support and insight with regards to working with memory related illness.
If your family is dealing with the effects of Alzheimer's or dementia, call Visiting Angels of Newburyport at 978-462-6162 to learn more about our elderly services. Our expert assistance will look out for your loved one and relieve the strain on family members.
Serving Merrimack Valley in Massachusetts
Visiting Angels
NEWBURYPORT, MA
182 State St.
Newburyport, MA 01950
Phone: 978-462-6162