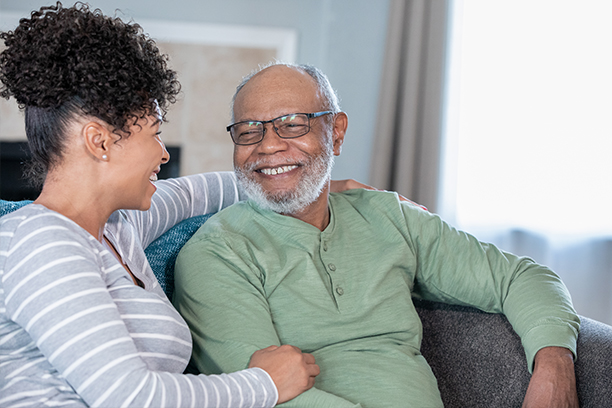 Respite Care for Families in Newington, Hartford, and Southington, CT
When you count on Visiting Angels to provide short-term senior care in Newington, CT, you'll have peace of mind knowing a capable caregiver is caring and supporting your loved one while you have time to relax and recharge
While caring for a family member with a medical or mobility issue can be an amazing, rewarding experience for both parties, it can also be stressful and challenging at times. Every caregiver needs some help and support every now and them, even if it's just for a couple of hours or days. With respite care from Visiting Angels Newington, CT, you can minimize stress in your life, restore your energy, and attend to your other obligations.
Caring for Yourself
When taking care of a loved one, caregivers often forget about their needs. However, experts agree that it is paramount to take care of yourself first in order to be the best possible caregiver for your loved one. Respite care can help you maintain a healthy balance in your life, allowing you to take some time off from caregiving and rest. This can enable you to function at your best once you return to caregiving.
Your Interim Home Care Options
With Visiting Angels, you can choose from three types of interim home care:
Temporary, which can be provided for a few hours per day of few days per week on a temporary basis. It is the right solution for you if you need some time to finish an important project for work, deal with a personal or professional emergency or go on a well-deserved vacation.
Part-time, which is scheduled on a regular basis, whenever you need it. With this type of care, you can get a break from your caregiving responsibilities. It is a good solution for you if you often find it impossible to fit ordinary activities like grocery shopping or exercising into your schedule.
Ongoing, which allows you to share your responsibilities as a caregiver with Visiting Angels. This kind of respite care can let you maintain a perfect balance between caregiving and other areas of your life.
Getting Started with Visiting Angels
To get started with our care services, contact our office today. We will visit your loved one's home and discuss their needs. We will then propose a care plan and caregiving schedule. All our plans are flexible, so you can introduce any changes to your loved one's caregiving routine at any time.
Our caregivers are all trained and qualified to provide in-home care. Before joining our team, they all underwent detailed employment, background, and criminal background checks. They are all compassionate individuals with a passion for helping others.
And it is important to know that, in order to provide your family with the best possible care, we encourage you to choose a caregiver for your loved one.
Give us a call today to learn more about our respite care services in Newington, Hartford, Southington, and surrounding Connecticut communities. We are here to help!
Serving Hartford, West Hartford and the Surrounding Areas
Visiting Angels
NEWINGTON, CT
66 Cedar St #301
Newington, CT 06111
Phone: 860-372-4429
Fax: 860-372-4471