Home Care in Portsmouth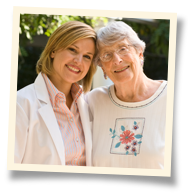 At Visiting Angels® Norfolk, Portsmouth and Suffolk our home care services keep your aging relatives safe, comfortable, and happy in their own home. We know how hard taking care of your elderly parents can be, so our mission is to provide you with a caring, professional option that allows you to take a rest while your loved one gets all the care they need.
More About Our Home Care in Portsmouth
As people age, maintaining the same quality of life they've enjoyed for many years becomes increasingly difficult. Simple tasks can become huge challenges, and we are dedicated to providing a solution to that. Some of our services at Visiting Angels Norfolk, Portsmouth and Suffolk include:
Bathing and grooming care. We help them maintain their dignity and take care of these everyday tasks that can become more and more difficult on their own.
Light housekeeping. A clean home is more comfortable, and household chores can be very difficult as people age.
General Companionship. You have a life of your own, so it's not possible to be around your parent or relative all the time. We make sure they don't have to be alone.
Meal planning, cooking, and grocery shopping. Providing access to healthy and consistent meals.
Appointments, special occasions, and other errands. Many seniors have a hard time getting around on their own, so we're happy to take care of that and help them keep appointments and avoid missing out on events with family and friends.
Medication reminders, injury prevention, and mobility assistance. We keep them safe and comfortable at home, following doctors orders and living a high quality of life.
Our home care takes stressful responsibilities off your shoulders and gives your relatives a loving, trusted companion that takes care of their needs.
Visiting Angels Norfolk, Portsmouth and Suffolk Proudly Serves Local Seniors
Our flexible home care services are set up to deliver customized care plans that match your relative's individual situation. This includes matching them with a caregiver we deem most compatible. We encourage you to personally vet our choice and make sure we've selected the right person for the job. If you feel otherwise, we are happy to provide other choices.
We offer full or part time care plans and our emergency line is open 24/7. Whatever your needs are, we can provide the right type of care to give you peace of mind that your loved one is safe. We are fully bonded, licensed, and insured to provide our home care in the following communities:
Norfolk
Portsmouth
Suffolk
Fleet
Naval Base
And the surrounding areas
Call Visiting Angels Norfolk, Portsmouth and Suffolk today to learn more about our home care for local seniors.