Home Care in Suffolk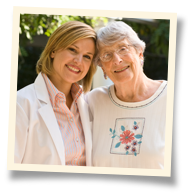 At Visiting Angels® Norfolk, Portsmouth and Suffolk we offer compassionate, loving, and professional home care services to help your aging loved ones maintain a high quality of life in the comfort of their own home. We are happy to take this responsibility off your hands and give you the freedom to simply enjoy the time you spend with your senior relatives.
More About Our Home Care in Suffolk
At Visiting Angels Norfolk, Portsmouth and Suffolk, we take an adaptive approach to home care that helps us match your relative with the right kind of attention. We supply a range of different services that can include:
Bathing and grooming help. We help your relative stay on top of these daily tasks that can become difficult for them to manage on their own. With a caring and compassionate professional handling these intimate responsibilities, we provide a more dignified and comfortable option.
Housekeeping. Living in a tidy home reduces stress and increases overall comfort. Depending on your loved one's situation, simple chores might be incredibly difficult, so we're happy to help.
Friendly Companionship. As much as you might want to, you can't be there for them 24/7. We keep them company and give you peace of mind that they're not alone.
Diet, cooking, and grocery shopping. A healthy diet can go a long way towards enhancing quality of life and overall happiness.
Appointments, special occasions, and other errands. We make it easy and safe for your senior relatives to get around and keep up with their lives.
Medication reminders, accident prevention, and general in home safety. With our home care, you can trust that your loved one will be safe and comfortable in their own home following doctor's orders.
Visiting Angels Norfolk, Portsmouth and Suffolk Proudly Serves Local Seniors
Everything we do is designed to give your family members a higher quality of life while easing the stress of caring for them on your own. You can count on us for top quality support from caring, friendly people who will always treat your relatives with kindness and respect. After evaluating your specific needs, we select the caregiver we believe matches up best with your situation. We are open to feedback and happy to provide additional options if you are unhappy with our choice.
Our services are fully bonded, licensed, and insured, providing crucial peace of mind and the comfort of knowing your loved one is in great hands. Our service area includes:
Norfolk
Portsmouth
Suffolk
Norfolk
Fleet
Naval Base
And the surrounding communities
Call Visiting Angels Norfolk, Portsmouth and Suffolk today and find out more details about our friendly and professional home care services for Suffolk area seniors.