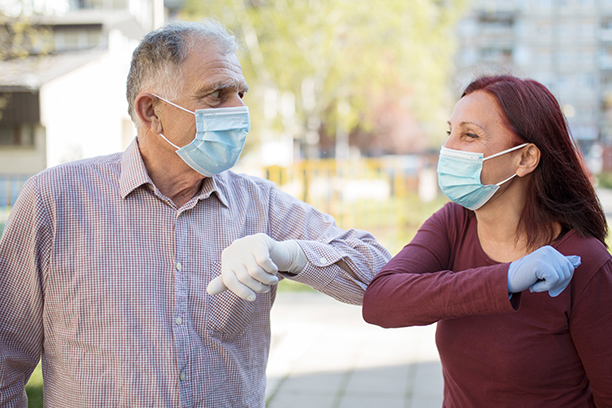 Companion Care in Portsmouth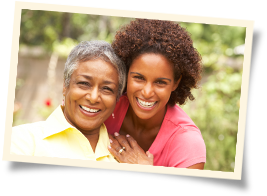 Helping Seniors When They are Lonely
Feelings of loneliness and isolation are very common among the senior community, and these emotional issues can often spill over into their physical health. Studies show a strong connection between these feelings and increased chances of developing heart disease and other ailments. With our companion care, Visiting Angels® Norfolk, Portsmouth and Suffolk is dedicated to reducing these issues and helping local families.
Keeping your elderly loved one in a more positive state of mind can have a tremendous impact on their well-being. Having one of our caring professionals around to keep them company is a great way to boost their spirits and preserve a healthy mental state. They'll have daily conversation and interactions to keep their mind sharp, engaged, and active.
Additionally, there are many other things you should be doing to address this issue. Stay in constant contact with your loved one and remain vigilant when it comes to spotting warning signs. If you notice that they are less interested in self-care, failing to keep up with their daily routine and appear more negative, it's likely that they are feeling lonely.
You can help not only by securing our support, but also by being there for them and helping them to develop hobbies they might enjoy while alone. It's all about finding ways to minimize the time when they're alone while also making those times more bearable. If it's possible, getting them a pet can also be a tremendous help in reducing these emotional struggles.
The Benefits of Our Companion Care in Portsmouth
With the compassion, respect, and positive energy that our caregivers bring, our service is the ideal way to minimize these horrible feelings and keep your loved one safe. The benefits of having a professional senior care companion around include:
Positive social contact on a daily basis
A simplified home life to reduce stress
Fall prevention and increased safety
A great stress-relief for family caregivers
And more!
Loving Companion Care In Your Area
With our goal of providing the most effective support around the home, we make sure to match your loved one with the right caregiver. Once we meet with you to discuss their needs and personality, we will match them with someone who can handle their care and bring a compatible personality. Our hope is that they will enjoy spending time with our selected caregiver, so we always value family input in this decision.
Our companion care is available to seniors in:
Portsmouth
Norfolk
Fleet
Suffolk
Naval Base
And surrounding areas
To get started with our companion care, contact Visiting Angels Norfolk, Portsmouth and Suffolk and book a care consultation today.
Serving Norfolk, Portsmouth, Suffolk and the Southern Hampton Roads Area
Visiting Angels NORFOLK, VA
273 Granby St #200
Norfolk, VA 23510
Phone: 757-525-2525