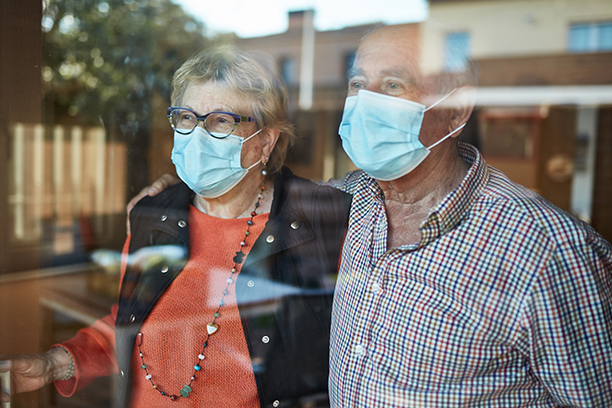 Companion Care in Suffolk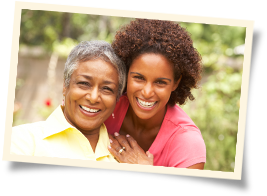 Helping Seniors When They are Lonely
Loneliness is a major issue that can derail the mental and physical health of your loved one. With our companion care, Visiting Angels® Norfolk, Portsmouth and Suffolk helps local families provide consistent support and companionship for their senior relatives.
Our support can serve a vital role in reducing feelings of extreme loneliness and isolation. In addition, there are many steps you can take to help in this effort. Most critically, you should be aware of the warning signs that might indicate your loved one is suffering from these feelings. If they seem more negative, less interested in their normal routine, and are having trouble keeping up with self-care, these could be indications of loneliness.
Make sure to stay in frequent contact, even if it is only possible by phone. Let them know you are there for them at all times, and help them find hobbies that they can do to stay active during down times when they are alone.
The best way to make sure they have consistent support is to secure our trusted service. Our caregivers are qualified senior care professionals with kind hearts and a desire to help. Your loved one will have a friendly, loyal friend who tends to their daily needs and provides them with an abundance of comfort and positivity.
The Benefits of Our Companion Care in Suffolk
The CDC reports that feeling lonely can actually impact a person's physical health. They suffer from increased odds of heart disease, dementia, and other harmful ailments. To protect your loved one, our service is here to offer consistent and dependable support. They will have a kind person around to tend to their needs and make sure they don't have to be alone. The benefits of our companion care include:
Positive companionship
Professional assistance
Increased home safety
A valuable respite for family members
And more!
Loving Companion Care In Your Area
Our companion caregivers are here to make things easier for the whole family. Your relative will get to spend their days with a friendly and positive person who pays attention to their needs and works hard to keep them comfortable. Plus, you'll have the amazing relief of knowing your loved one is safe and in great company, even when you're not available. We offer flexible assistance, convenient scheduling, and customized support to match the needs of each senior.
Our service area includes:
Suffolk
Portsmouth
Norfolk
Naval Base
Fleet
And surrounding areas
For more info about our companion care, contact Visiting Angels Norfolk, Portsmouth and Suffolk to schedule your care consultation today.
Serving Norfolk, Portsmouth, Suffolk and the Southern Hampton Roads Area
Visiting Angels NORFOLK, VA
273 Granby St #200
Norfolk, VA 23510
Phone: 757-525-2525