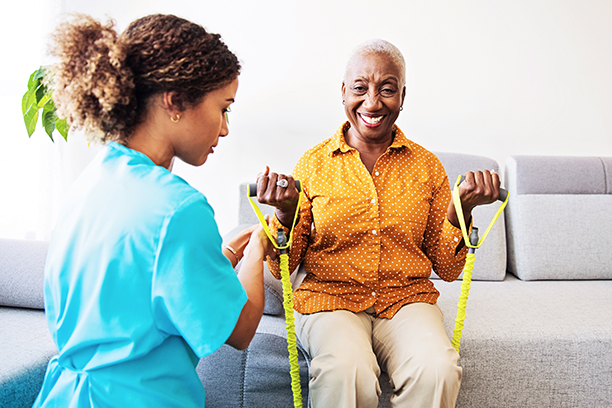 Dementia Care in Naval Base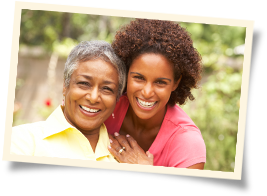 Tips for Dealing with Sundowning
At Visiting Angels® Norfolk, Portsmouth and Suffolk, we provide loving dementia care for residents of Naval Base and nearby areas. While our professional support is the best way to keep your loved one safe and happy in their own home, there are also many ways you can help out as well.
Your loved one will experience many different challenges as a result of their disorder. One of these is referred to as 'sundowning'. This describes the tendency of dementia sufferers to experience enhanced confusion and stress after sundown. This is likely related to reduced rest and increased disorientation, but the exact cause is not yet known.
The important thing is to focus on how you can help. Your loved one can benefit from the support of a loving family member who keeps them on a regular schedule. By eating meals and going to bed at the same time every day, they can minimize issues with their internal clock and get some crucial rest. It also helps to limit daytime naps and keep the home well lit in the evening, in order to limit confusion.
Another great way to help is to make sure they eat a healthy diet and limit their intake of things like alcohol, nicotine, and caffeine.
About Our Dementia Care in Naval Base
A dementia diagnosis can be stressful for the entire family. Your loved one needs a support system to manage daily life, remain safe, and live comfortably in their own home. Our service makes this possible, easing the stress on family caregivers and providing professional support to tend to your loved one's needs. The benefits include:
A safer and more comfortable home life
Reduced stress and confusion
The chance to avoid the traumatic move to assisted living
A respite for caregiving family members
And much more!
Professional Dementia Care For Your Family
By providing kind, thoughtful care in your loved one's home, we can address their needs and keep them where they belong. For seniors with dementia, retaining a familiar environment can make a huge difference in their quality of life. We are eager to meet with you and discuss your loved one's specific situation in order to deliver the customized support they need. Our services are available in:
Naval Base
Norfolk
Suffolk
Fleet
Portsmouth
And the surrounding areas
For additional info about our dementia care in Naval base, set up your care consultation by contacting Visiting Angels Norfolk, Portsmouth and Suffolk today.
Serving Norfolk, Portsmouth, Suffolk and the Southern Hampton Roads Area
Visiting Angels
NORFOLK, VA
273 Granby St #200
Norfolk, VA 23510
Phone: 757-525-2525