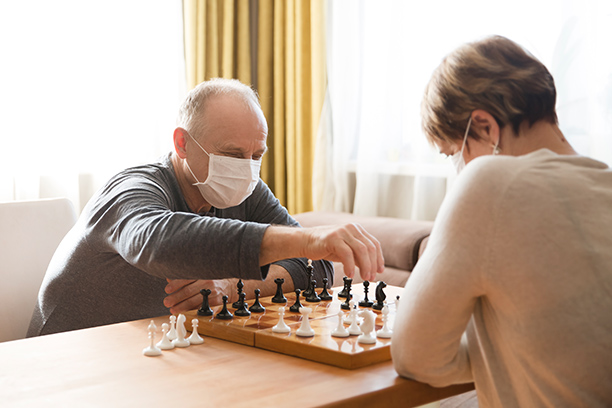 Respite Care in Suffolk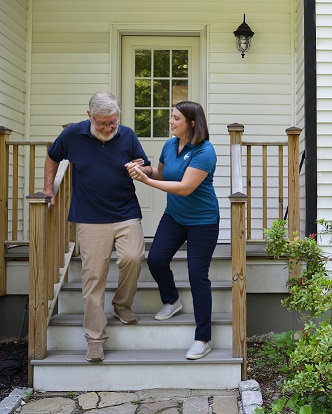 Answering Your Questions
At Visiting Angels® Norfolk, Portsmouth and Suffolk we take caretaker burnout seriously. That's because we've seen firsthand the toll it can take. Our program for respite care is designed to prevent or alleviate caregiver burnout so both you and your loved one can enjoy a greater sense of calm and well-being.
Respite Care: Most Common Questions
Our team at Visiting Angels Norfolk, Portsmouth and Suffolk put together a list of some of the most common questions we're asked about our respite care:
What is it exactly and how does it work?
Respite care is care that is designed to provide a kind of relief valve for primary family caregivers. You continue in your role but we take on the additional home care responsibilities you either can't or just don't want to. Of course, it can also be a literal break for you, if you need to get away for any period of time.
What kinds of things can you help with specifically?
The most important aspect of our home care, including respite, is the fact that we personalize our services to meet your loved one's unique needs. Additionally, we match them with an angel caregiver whose personality and temperament will make a good fit. The kinds of tasks are extremely varied--from personal/essential care help like bathing, grooming, incontinence aid, to basic companionship, conversation, and housekeeping chores.
We can also provide respite related to specialty in-home care like Alzheimer's care, dementia care, end-of-life care, palliative care, and more.
Is it affordable?
Because our care is personalized, and we offer flexible payment options and hourly rates, in-home care is far less expensive than assisted living. Furthermore, the customization and flexibility we've built in allows a greater degree of control over your costs and therefore tends to make our services much more accessible than you might think.
What about scheduling? What if I need help during odd hours?
None of our excellent home care services would be worth a darn if we weren't available when you needed us. And we realize that's not going to be just 9-5. That's why we offer a full range of scheduling options, including:
Part-time
Full-time
Overnight
Weekends
24/7
Respite Care For Suffolk and Beyond
As a locally owned and operated respite care provider, we are honored to offer our services to our senior neighbors in:
Suffolk
Norfolk
Naval Base
Portsmouth
Fleet
And the surrounding community
To learn more about our respite care in Suffolk and how our caring and compassionate team can help you keep your ship afloat, please reach out to Visiting Angels Norfolk, Portsmouth and Suffolk and schedule an appointment for a free consultation today.
Serving Norfolk, Portsmouth, Suffolk and the Southern Hampton Roads Area
Visiting Angels NORFOLK, VA
273 Granby St #200
Norfolk, VA 23510
Phone: 757-525-2525