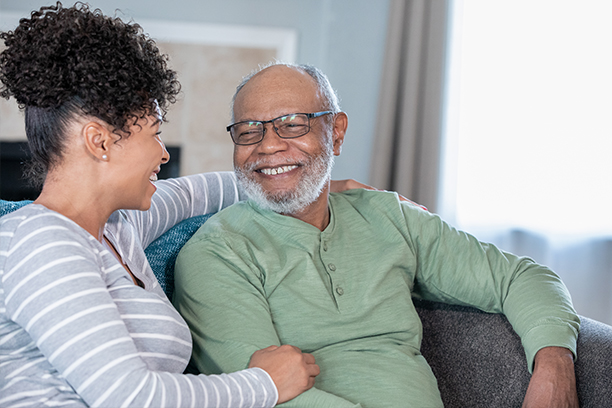 Home Care Providers in Tupelo
Seniors throughout the Tupelo area need a helping hand in order to age at home. At Visiting Angels® Northeast Mississippi, we have a team of professional home care providers who are ready to offer assistance to elderly adults in Tupelo, Columbus, Corinth, Oxford, Starkville, and nearby towns. By supporting seniors as they cope with age-related issues, we enable them to remain at home despite difficult circumstances. We're honored to have the opportunity to boost elderly adults' quality of life and give their concerned family members peace of mind.
Why Our Home Care Providers in Tupelo Are Special
At Visiting Angels Northeast Mississippi, we believe in hiring talented caregivers who also share our overarching vision of senior care. Our vision and driving philosophy places seniors at the forefront of the care process, accommodating their needs every step of the way. By providing seniors with support that goes above and beyond physical assistance, we help them continue living in familiar surroundings while retaining the independence they hold dear.
We realize how important it is to deliver care tailored to seniors' unique care requirements and lifestyle preferences. That way, they can feel completely comfortable with the care process from day one. We accommodate seniors' preferred schedules and make it possible for them to maintain their established routines and habits, ensuring they enjoy all the benefits of aging in place.
Our home care providers strive to address seniors' social and emotional needs in addition to their physical requirements in the Tupelo area. They go the extra mile to offer joyful companionship, engage in conversation, and give their care recipients a shoulder to lean on in times of need. This process of making connections and building trusted relationships helps elderly adults feel less alone and prevents the devastating effects of senior isolation.
Our Home Care Providers Treat Seniors Like Family
We're always happy to hear seniors say their care providers feel as close as family. As we're committed to delivering holistic care that improves seniors' overall well-being, we work to pair care recipients with caregivers who are compatible on a number of levels. When you choose to work with us, you can have total confidence your loved one is gaining a trusted companion in addition to a dedicated care provider.
Get started with one of our home care providers today! Reach out to Visiting Angels Northeast Mississippi to request additional information about our services and book a no-cost consultation in Tupelo or a neighboring community.
Serving Tupelo, Corinth, Oxford, the Golden Triangle and Surrounding Areas
Visiting Angels
NORTHEAST MISSISSIPPI
344 N Spring St
Tupelo, MS 38804
Phone: 662-432-1900
Fax: 662-404-7022