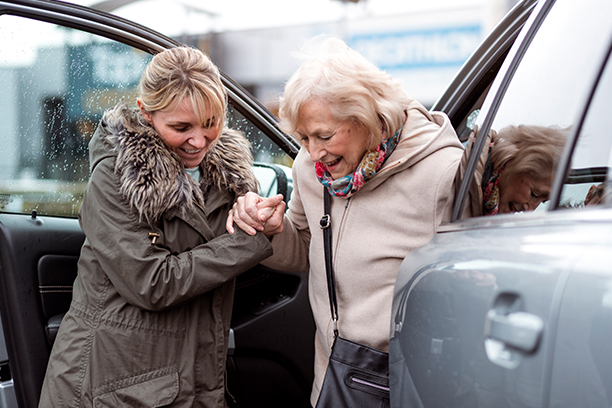 Home Care Services in Tupelo
Supporting an elderly loved one through the trials that can come with old age can be tough, especially when you don't live close-by. With help from Tupelo's local senior care experts at Visiting Angels® Northeast Mississippi, getting exceptional home care services for your loved one is easy. Our one-of-a-kind home care makes it possible for seniors in Tupelo to continue living at home in comfort and safety, without their families having to worry about their well-being.
Is It Time for Home Care Services in Tupelo?
Sometimes, a spike in your relative's needs due to illness or injury lets you know that they will need home cares services in Tupelo. Other times, there may not be a clear sign, just a sneaking suspicion that they could use more help at home. While it's never too early or too late to think about getting home care services for your senior in Tupelo, there are some signs you can look out for that might indicate that now is the time for extra help from Visiting Angels Northeast Mississippi.
Some things to watch for that might tell you it's time for home care services for your loved one in Tupelo include:
An increase in the amount of nicks and bruises they're getting at home
Lapses in memory leading to missed medications or forgotten appointments
A drop-off in their involvement in activities outside the home
Poor self-esteem and less pride taken in their personal appearance
Their home is falling into disarray, bills piling up, and spaces left untidy
You've been feeling overworked or overwhelmed by their care needs
Tupelo's Choice for Home Care Services
Visiting Angels Northeast Mississippi is the trusted choice for home care services not only in Tupelo, but in the surrounding communities of Amory, Oxford, Starkville, Columbus Booneville, New Albany, and Corinth. It's no wonder why. Sure, we're a fully bonded and insured local home care agency, but it's about much more than that. At Visiting Angels Northeast Mississippi, we put people first by insuring that your senior's dignity, and your peace of mind are always top priority. We do that by keeping in close contact with our caregivers, checking-in frequently, and making sure that our clients can reach us by phone 24-hours a day, 365 days a year.
Getting started with your home care services in Tupelo is easy and free. Just call Visiting Angels Northeast Mississippi today to book your free, in-home consultation.
* Not all services are available in New York and Florida. Check with your local agency for details.
Serving Tupelo, Corinth, Oxford, the Golden Triangle and Surrounding Areas
Visiting Angels
NORTHEAST MISSISSIPPI
344 N Spring St
Tupelo, MS 38804
Phone: 662-432-1900
Fax: 662-404-7022