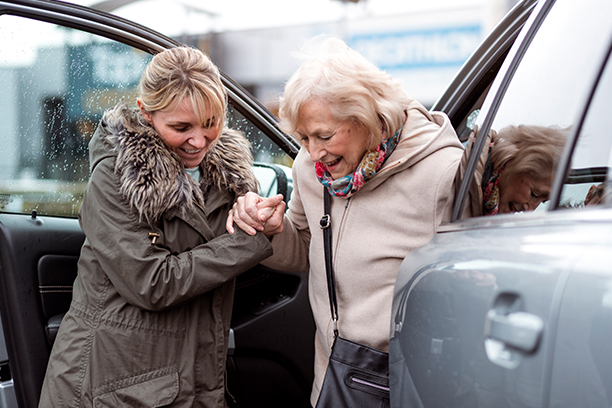 Respite Care in Tupelo
When a loved one needs help at home on a regular basis but you are the only person they can turn to, you may feel a bit overwhelmed by your responsibilities. There are millions of unpaid family caregivers across the country who could benefit from a break. Respite care is one of the best ways to take time off from caregiving while making sure your loved one's needs are properly met. Fortunately, there are high-quality care providers in Tupelo who can give you the respite you need.
Our team at Visiting Angels® Northeast Mississippi understands how difficult it can be to find yourself in this situation. As much as you love and care for your parent, grandparent, spouse, or other relative, you can't devote all of your time and energy to meeting their needs. In fact, to provide the attentive, empathetic, and supportive care they require, it's important for you to first ensure your own needs for self-care are met.
What is Respite Care?
We often encounter family caregivers who have not heard of the concept of respite care and don't realize help is available for them. As a result, we want to spread the word that family caregivers don't have to do it all on their own. Our services for the Tupelo area can enable them to enjoy temporary relief from their responsibilities and the demands of their schedule. They can take advantage of this guilt-free break to engage in self-care, run errands, or even go on vacation out of town.
How Respite Care Helps Seniors in Tupelo
You'll never have to worry about your loved one when they are in the hands of one of our team members. We will match them with a caring companion who is capable of tending to all of their care requirements and can help them cope with age-related issues.
For example, our caregivers can:
Support seniors with bathing and grooming
Transport seniors to doctors' appointments
Cook healthy meals and shop for groceries
Take part in fun hobbies and social pastimes
Offer reminders about important tasks
Getting Started with Respite Care
Take a moment to learn more about getting started with our services. We'll help you protect your mental and emotional well-being and recharge your energy so you can fulfill your potential as a family caregiver.
Just contact Visiting Angels Northeast Mississippi to set up a no-cost respite care consultation in Tupelo or a neighboring community such as Columbus, Corinth, Oxford, or Starkville.
Serving Tupelo, Corinth, Oxford, the Golden Triangle and Surrounding Areas
Visiting Angels
NORTHEAST MISSISSIPPI
344 N Spring St
Tupelo, MS 38804
Phone: 662-432-1900
Fax: 662-404-7022