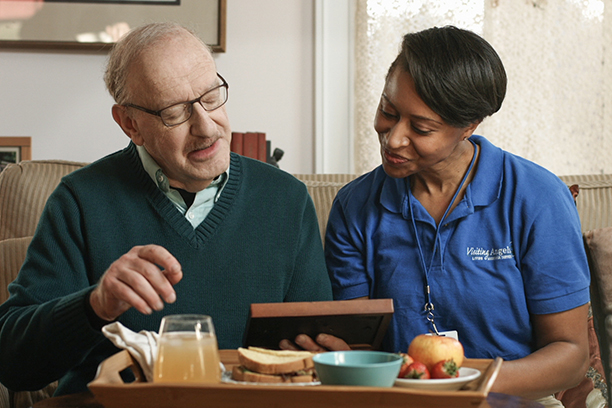 Home Care Resources
Over the years, we've collected resources that we found helpful to our clients and their families. Below are a few that we wanted to share with you! If you have questions or would like more information about home care services, just give us a call 732-240-1050.

Local Services

Alzheimer's New Jersey - The Alzheimer's New Jersey® has provided support to families impacted by Alzheimer's disease and other forms of dementia since 1885. To learn more here, https://www.alznj.org/
Parkinson's NY/NJ Chapter - The Parkinson's Foundation NY/NJ Chapter is committed to improving care and advancing research toward a cure. Visit their website: https://www.parkinson.org/nynj
Visiting Physicians - Remember when doctors would make house visits? They still do! Get seen by a physician in the comfort of your own home: https://www.visiting-physician.com/
Veterans Administration - Receive "Free" home health care and hospice care provided by VA: https://www.va.gov/COMMUNITYCARE/programs/veterans/Home-Hospice-care.asp / 973-676-1000 (ask for "Community Care")
Veteran Care Services - Visit the Veteran Care Services website to see if you're eligible to receive Aid & Attendance benefits for senior care: https://veterancareservices.com/
Instacart - Have groceries and other products delivered straight to your door: https://www.instacart.com/
Suggested Products
Life Alert - Life Alert among other brands are self-worn emergency communication device to help keep you safe: https://www.lifealerthelp.com/
CapTel - Ideal for those with hearing loss, see captions of everything the caller is saying: https://www.captel.com/
Scrubzz - Rinse-free sponges for sponge baths: https://www.scrubzz.com/
Jelly Drops - Stay hydrated with sugar-free electrolyte hydration drops. Learn more here: https://www.jellydrops.us/
"Alexa" Echo Dot - Ask questions, manage routines, or control other compatible smart home devices with the "Alexa" Echo Dot. Available on Amazon or at local retailers like Target, Walmart, etc.
Serving The Greater Toms River- Brick area and communities throughout Ocean County
Visiting Angels
TOMS RIVER, NJ
74 Brick Blvd #109A
Brick, NJ 08723
Phone: 732-240-1050
Fax: 732-240-0702