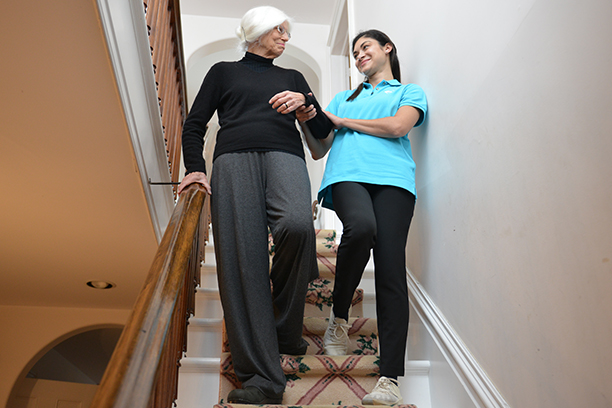 Companion Care Services in East Lansing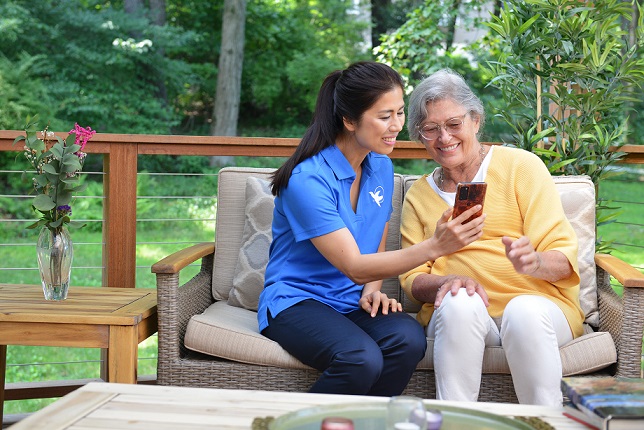 Why Companionship Matters
At Visiting Angels® East Lansing, our companion care services don't just ease the day-to-day challenges of aging in place. We also offer meaningful social interaction, conversation, and comfort to the seniors we support. We know that companionship can have a profound impact on mood, physical health, and cognition.
If you have a parent or family member who's living alone, it's understandable to be worried about them. Here's how companionship from a caregiver can make an impact.
How Our Companion Care Services Can Help
Human beings are highly social. When we don't have regular sources of socialization, it can be tough on our minds and our overall well-being. But regular caregiver visits can be transformational. Here's a few ways our care professionals can help:
Keeping alert. Long-term isolation can be incredibly difficult to withstand for anyone, but the effects can be particularly upsetting for seniors. We need social contact to keep our minds stimulated and focused. Prolonged isolation can be one of the biggest risk factors for dementia and other health concerns. With regular caregiver visits, your family member can always look forward to conversation and lively companionship.
Connecting with others. When seniors are cut off from friends and family, they often struggle with depression, anxiety, and a loss of purpose. Our companion care services at Visiting Angels East Lansing can make it easier for seniors to connect with others. We offer light housekeeping and meal preparation, if they want to invite family or friends over. We can set up video chats so they can check in with loved ones who live far away. We can even help them travel to social events.
We can ease difficult moments. The physical and mental challenges of aging can be tough, and that's especially true when no one else is around. It makes a difference to know that others care. With our caregiver services, we can always be there to alleviate moments of stress, anxiety, confusion, or sadness. We make sure your loved one can always count on the support of a compassionate caregiver.
Contact Visiting Angels East Lansing Today
If you're concerned about an older loved one, it's easy to set up companion care services. Our agency works with seniors and their families throughout:
With companion care services, you can improve daily living for your loved one. Just contact Visiting Angels East Lansing at (989) 314-0457 to set up flexible, compassionate care.
Serving Shiawassee County including East Lansing, Linden and the Surrounding Areas
Visiting Angels
OWOSSO, MI
215 N Water St #140
Owosso, MI 48867
Phone: 989-314-0457
Fax: 989-569-1299