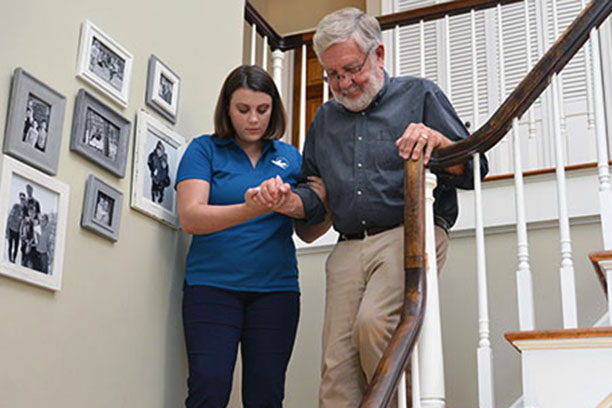 Care at Home Fall Prevention in Wayne, NJ and Surrounding Areas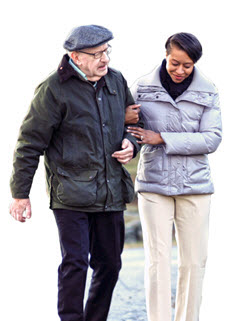 Every 11 seconds, a senior heads straight to the ER after a fall, according to the National Council on Aging. That's millions of seniors across the nation that suffer from serious falls. But falls can be preventable. It's essential to understand the risk factors that a senior has and to stay informed about fall prevention.
Risk Factors for Falling
Many factors of a senior's life could correlate to higher fall risk. A senior's fall risk often involves many different aspects of their life. The risks may be linked to their physical, mental, or home care. There could be hearing loss, reflexes, or medications that could elevate their fall risk. Once you learn what a senior's fall risk is, you could make decisions that will improve their lifestyle and increase their care at home.
How Falls Affect Physical Health
The physical effects of falling range from minor aches and pains to a broken hip and a concussion. After falling, many seniors could end up in a long-term recovery center for up to a year. Some seniors may never go home again. Falling could rob some seniors of their independence. In light of that fear, many seniors may shun certain events to avoid the possibility of falling.
How Falls Affect Mental Health
The fear of falling can encourage a senior to slowly slip away from the people that they love the most. They might be missing from social gatherings and important friendly reunions. If this behavior becomes a habit, the senior could inhabit periods of loneliness and sadness. These feelings could transform into anxiety and depression as time goes by.
The importance of fall and injury prevention is more prevalent than ever. At Visiting Angels of Passaic, we're committed to teaching older adults and seniors about preventing falls. Preventing injury is our focus, and we strive to elevate the quality of life of seniors throughout the Passaic area through our care at home.
Call to Schedule a Free Consultation
For more information and to schedule a free consultation call 973-839-3761.
Download Your Free Safe & Steady Fall Prevention Resource Guide today.
Serving Passaic & Bergen Counties including Wayne, Passaic, Clifton, and nearby Cities
Visiting Angels
WAYNE, NJ
2190 Hamburg Turnpike #A
Wayne, NJ 07470
Phone: 973-839-3761
Fax: 973-839-3668