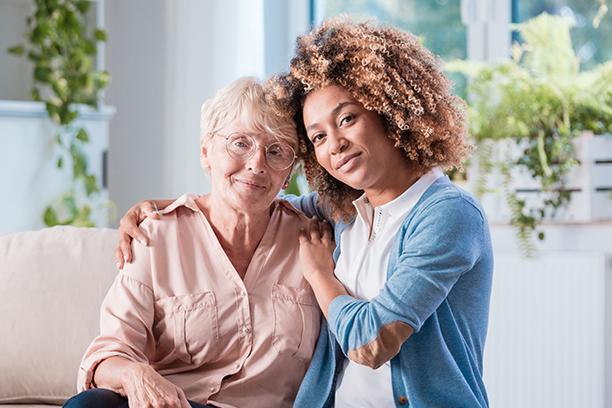 Long-Distance Elder Care in North Portland
Elder Care for Families Separated by Long Distances
In today's modern world of constant connection, we can stay close to the people we love even if we live far from one another. While technology has provided huge advances in communication, a phone call or video chat simply can't take the place of in-person support. As your loved ones grow older, you may be concerned about their well-being at home and unable to provide the assistance they need from afar. To ensure they have access to help at home with their age-related needs, you can get started with our elder care services in North Portland. We can customize these services to suit their needs and also address your concerns about their care in the process.
Our Approach to Elder Care
At Visiting Angels® Portland North, we understand how concerning it can be when you know your loved one requires care but you can't be by their side. We are here to help your long-distance family find an elder care solution that provides you with peace of mind. Because we want to make certain the process of setting up care does not add to the stress you already feel, we'll work to accommodate the situation of your long-distance family in the following ways:
Convenient long-distance consultations. We always offer care consultations for families free of charge to provide them with details about our services. You can take part in your loved one's consultation at your convenience, whether you prefer to engage in the conversation over the phone, through a video messaging application, or by email.
Involvement in the care planning process. We'll keep you involved in the care planning process even after your loved one's consultation has come to an end. That way, we can make sure you will be satisfied with their personalized care plan when it is finalized.
Frequent communication and updates. You can count on our team in North Portland to keep you in the loop about your loved one's condition and their care situation at home.
Check-ins as needed. We can even check up on your loved one in between care visits to give you total peace of mind about their well-being.
Ease of contact during emergencies. Should you encounter an emergency situation and need to get in touch with us urgently, all you have to do is call our after-hours phone number.
If you would like to hear more about arranging elder care in North Portland as a long-distance family member, contact Visiting Angels Portland North to book a free consultation today!
Serving Northern Portland, Upper South East Portland and the Surrounding Areas
Visiting Angels
PORTLAND (NORTH), OR
5263 NE MLK Blvd #B
Portland, OR 97211
Phone: 503-367-5134