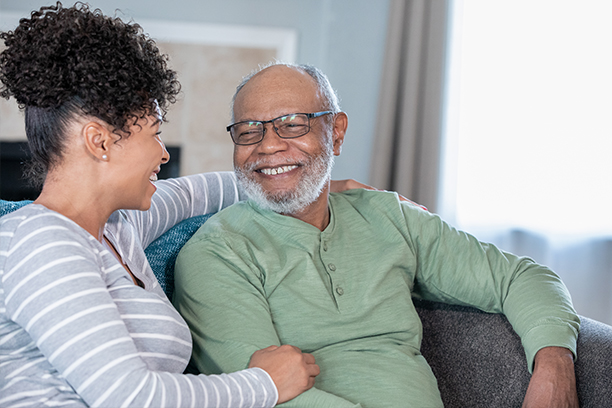 How Transitional Care in Portland Reduces Hospital Readmissions
Ready-Set-Go Home with Transitional Care in Portland
Ready-Set-Go Home is a transitional care program specifically developed to help elderly adults avoid a hospital readmission and make a successful transition back to living at home after a hospital stay. At Visiting Angels® Portland North, we're all too familiar with the risks that seniors face during the crucial month after a hospital discharge. Our professional care providers are here to promote seniors' chance of recovery and reduce the need for a readmission.
Why is Transitional Care in Portland Important?
There are a number of factors that lead to seniors' increased risk for being readmitted to the hospital. Much of this risk can be reduced by following doctors' orders to the letter. However, it's not always easy for elderly adults to manage their own well-being following a serious illness or injury. At this point in their recovery, even basic tasks can be a challenge for them to take on.
That's why outside support is so important during this 30-day window. With the help of a professional caregiver, your loved one can more easily stick to a medication regimen, track fluid intake, and follow the recommendations of their physician. Plus, a caregiver can offer valuable supervision and notify family caregivers of any risky behaviors or avoidance of proper recovery protocols that could impact the senior's ability to make a full recovery.
How Our Transitional Care Program at Visiting Angels Portland North Can Help
Our Ready-Set-Go Home program reduces hospital admissions through a three-step approach:
In-Hospital Care. We begin the care process at the hospital, providing your loved one and your family with much-needed support during this vulnerable time. We'll also equip you with our "Ready-Set-Go Home" guide and assist with discharge planning.
In-Home Care. After your loved one has been discharged from the hospital, we'll continue with care at their home. Through skilled, non-medical assistance, we aim to promote your loved one's safety and comfort as they transition back to everyday life. We'll also help them follow through with doctors' orders and alert your family to issues like skipping doctors' visits or medication doses.
In-Office Care. Our helpful staff members at Visiting Angels North Portland will always be working behind the scenes to support your loved one throughout their recovery. Our specialized tools identify seniors with a high re-hospitalization risk and can also prompt important reminders and coordinate deliveries of supplies.
Learn more about how transitional care can help your loved one make a successful recovery today. Just call Visiting Angels North Portland to reserve a free care consultation.
Serving Northern Portland, Upper South East Portland and the Surrounding Areas
Visiting Angels
PORTLAND (NORTH), OR
5263 NE MLK Blvd #B
Portland, OR 97211
Phone: 503-367-5134