Five Signs It's Time for More Help
In a nation where we celebrate independence, it's certainly difficult to admit that we need help. Older adults find it difficult to ask for help, especially from their adult children. No one wants to be a burden to someone else, nor do we want to admit that we're not as young and capable as we once were. Yet, aging is inevitable and can sneak up on us. Your aging loved one may have seemed just fine the last time you visited, but now, something seems out of place. The truth of the matter is that many older adults and their adult children are often in denial that there is a problem. It's important to step up and address concerns immediately, before they lead to bigger problems down the road. The burden often falls on the family to recognize that an aging parent or loved one needs more help at home. In order to help guide you, here are five signs to look for to help you determine whether your aging loved one needs more help at home.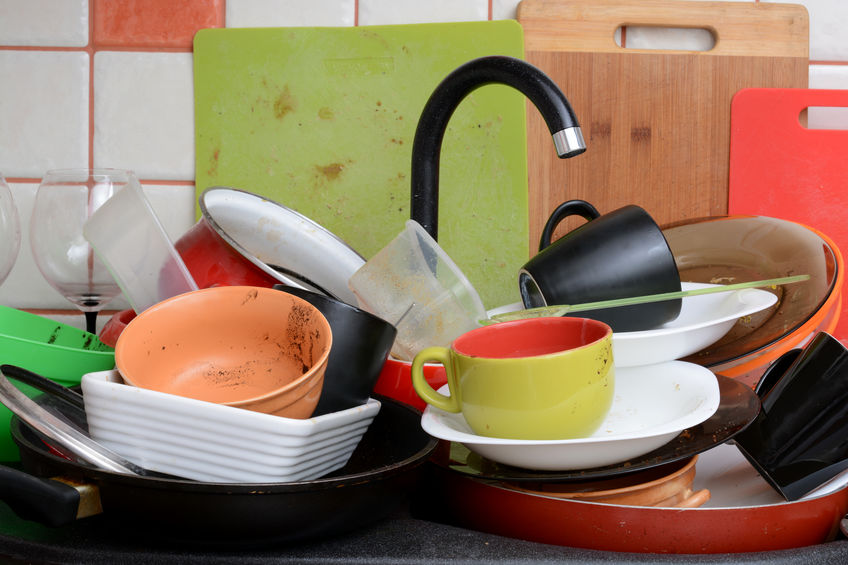 Disheveled Appearance
When's the last time you really looked at your aging loved one? Often, the first sign that they might need more help at home is in their appearance. Look for poor hygiene practices, such as unbrushed hair or teeth, noticeable body odor, and untrimmed fingernails. Is your dad one that is always cleanly shaved and now he's growing an unkempt beard? Did your mom never leave the house without lipstick and her hair curled, and now it looks as if it's been a week since she last combed her hair? If your aging loved one displays signs of a disheveled appearance, it may mean that they need more help at home.
Untidy Home
While some older adults may hire housekeepers and lawn crew to maintain their property, being unable to keep up with everyday household tasks, such as doing the dishes or sorting the mail, may indicate that your loved one needs more help at home. The next time you visit your loved one, take note of their home. Is it unusually messy? Are there dishes piled in the sink or laundry piled on the floor? Does it seem as if they can't keep up with basic house maintenance, such as vacuuming and dusting? Do you notice expired food in the refrigerator or pantry? Is the yard in need of mowing? If your loved one is unable to keep up with basic household chores, it may be time for more help.
Missed Appointments
Another sign to look out for that may indicate your loved one needs more help at home is frequently missed appointments. While everyone forgets about an appointment from time to time, especially one that occurs annually or bi-annually, frequently missing routine appointments can mean that something is going on with your loved one. Make a point to know your loved one's routine appointments, volunteer obligations, and other social events. Is your mom consistently missing her weekly hair appointment? Did your dad forget about his standing luncheon with his men's group? Missing appointments can indicate that your loved one is struggling with memory impairment and may need more help at home.
Mismanaged Finances
Along with being able to manage one's calendar, being able to manage one's finances is something that most older adults should be able to handle. Keeping up with bill payments, balancing the checkbook, and spending within a budget are all financial tasks we've learned to do as young adults. Take note of your loved one's financial management skills when you visit. Do you notice any bills that are overdue? Are they having difficulty balancing their checkbook? Do they seem confused about regular payments, such as a mortgage or insurance payment? If your loved one was never able to manage their finances, then it's unreasonable to expect them to manage their finances as they age, especially if a spouse handled the finances and that spouse is deceased. However, if they could always make wise decisions regarding their finances, and now they seem to be overwhelmed with their regular bills, then it might be time for more help.
Change in Temperament
Finally, a significant change in mood or behavior could indicate that your loved one needs more help at home. Everyone is going to have good days and bad days. When your loved one seems unable to pull themselves out of a sad or depressed mood, then it is cause for concern. Other signs to look for include withdrawing socially, unexplained anger or rage, heightened anxiety, or refusing to leave the home. Has your mom always chatted with strangers in the checkout line and now she seems overwhelmed to even be in the store? Does your dad seem lonely and is choosing to isolate himself from family events? A change in temperament could be a sign that your loved one needs more help at home.
Caring for an aging loved one so that they can continue to live safely in the comfort of their own home is a rewarding experience, but it can also be demanding. Fortunately, at Visiting Angels Punta Gorda, we offer a variety of at-home living assistance options that can ease your caregiver demands while meeting your loved one's evolving physical and emotional needs. From medication reminders to walking and transferring assistance, our services provide for a variety of needs. Contact us today by calling, 941-347-8288 Punta Gorda or 239-226-1620 Lee County, to learn more about how we can help while allowing your loved one to stay in their home safely and happily.