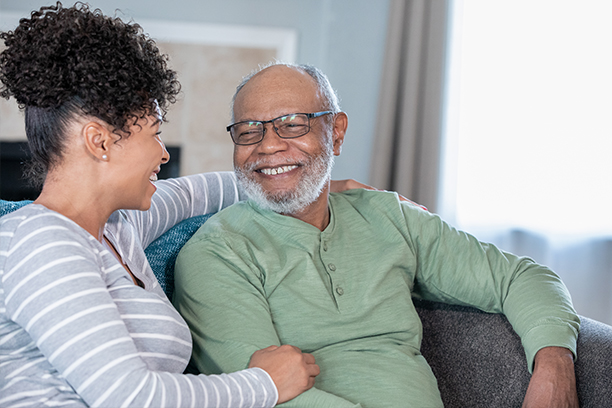 Home Care Providers in Punta Gorda
Our Approach - Home Care Services in Punta Gorda

At Visiting Angels Punta Gorda, you will find that our approach is very different from other agencies. We see it as our job to adjust to your schedule and to see to it that you (or your family member) remain comfortable in your own home. We establish the needs of our clients as our first priority and concentrate on building lasting relationships with them. This is why our clients remain with us so much longer than they often do with other agencies.
Matching Your Loved One With a Caregiver

We are a Home Health Agency (# 299994657); therefore, we offer several levels of caregivers for referral so your level of care can be customized to your specific needs. Our caregivers are a diverse group with varying levels of experience. We will provide the caregiver who has the experience necessary to best fulfill your individual needs. If it isn't a perfect fit, another caregiver will be provided. This is an advantage of our agency since we are relatively small. In addition, we believe you will notice a very different caliber of caregiver we provide with respect to their depth of character and values. Our caregivers, truly care. Many have strong church affiliations and/or volunteer service backgrounds. Unlike other agencies, we have recruited caregivers from these organizations. Again, because of our size, we don't have the pressure to fill jobs by simply sending the first person available. Clients and caregivers alike, tell us that they are amazed at the time we take to get to know them.
Professional Home Care Provider
In addition to having the necessary qualifications, caregivers whom we provide, have the strength of character and integrity. Each one of them has passed TWO stringent nationwide criminal background checks that entail a social security search as well as a driving record search assuring you the peace of mind needed to have them care for you in your home. Caregivers sign confidentiality and non-solicitation contracts/agreements with us which assures you will receive the utmost privacy and honesty when dealing with them. They will not disclose any of your private information nor will they seek to compromise ethics by violating those agreements in any way. Caregivers who choose our agency differ from those found privately in that we can confirm their previous work experience.
Under current Florida State guidelines, caregivers must have a continuous record of employment or submit to a new background check which can only be done by an agency (not the caregiver). This prevents an independent caregiver from presenting you with old paperwork to show they are in compliance, when in reality they may be placing you or your loved one at risk.
About Visiting Angels of Punta Gorda

At Visiting Angels of Punta Gorda, we want you to be comfortable with the caregiver we provide to your family. We invite you to explore our website and learn more About Us and our Senior Home Care Services.
If you have questions or if you are interested in getting started just give us a call at 941-347-8288. We offer free in-home consultations, so call us today and learn how we can help you and your family!
Serving Punta Gorda, North Fort Myers, Boca Grande, Cape Coral, Sanibel, Captiva, Arcadia and Surrounding Areas
Visiting Angels
PUNTA GORDA, FL
25166 Marion Ave #114
Punta Gorda, FL 33950
Phone: 941-347-8288
A Florida employee based Home Health Agency, FL Lic # 299994657