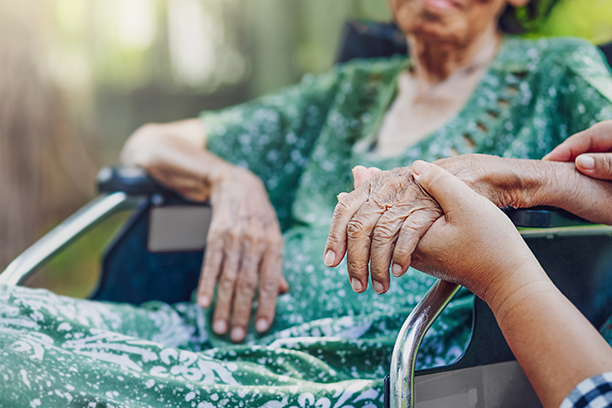 Find a Caregiver for In-Home Care in Punta Gorda
Find a Caregiver in Punta Gorda, FL for In-Home Care
Do you have a family member in the Punta Gorda area who needs help around the house? Are you worried that your loved one with Alzheimer's or dementia needs some additional assistance? Is the stress of having to care for an aging parent becoming too much? At Visiting Angels Punta Gorda, FL, we understand the difficult position you are in. That's why we provide in home care providers who can help you find peace of mind while your loved one enjoys the companionship of a compassionate caregiver.
When you chose Visiting Angels Punta Gorda, FL for an in home care , you'll get to choose every aspect of the services we provide. From choosing the caregiver to setting the schedule, you take the lead. We start the process of making an in home care appointment by learning about your needs. We'll ask about the types of concerns you have about a loved one's care. Do they need help with household tasks? Do you need someone to stay with your loved one while you are at work? Are you in need of an in home care professional to visit weekly so you can get away for a few hours and have a break from your role as caregiver? Answers to these questions, and more, help us to understand the type of in home care you require.
If your loved one needs in home care assistance, call Visiting Angels Punta Gorda for more information about our caregiver referral services. We proudly serve families throughout the SW Gulf Coast area including the communities of Cape Coral, FL, Arcadia, FL, North Fort Myers, FL, and Boca Grande, FL, Punta Gorda, FL, Sanibel, FL, Captiva, FL.
Serving Punta Gorda, North Fort Myers, Boca Grande, Cape Coral, Sanibel, Captiva, Arcadia and Surrounding Areas
Visiting Angels
PUNTA GORDA, FL
25166 Marion Ave #114
Punta Gorda, FL 33950
Phone: 941-347-8288
A Florida employee based Home Health Agency, FL Lic # 299994657