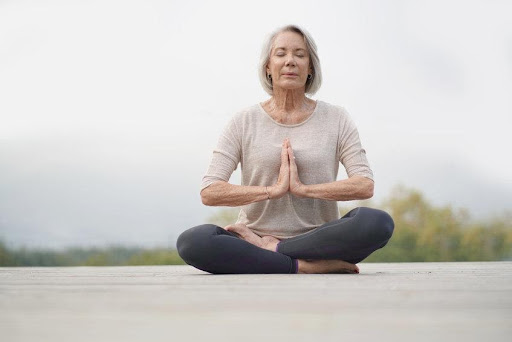 Four Common Mistakes to Avoid with Your Aging Parents
Many adult children look forward to caring for their parents should they need help as they age. It's one way adult children can pay back the many years of sacrifices their parents made for the sake of their childhood. Not only does the child get to spend more time with their parents, but the experience opens exceptional bonding opportunities and the chance to create new memories.
Although caregiving is a very rewarding task, it can also be challenging. The demands of caregiving can quickly lead to caregiver burnout or a state of mental, physical, and emotional exhaustion. If you are caring for your aging parents, take note of these four common mistakes. In doing so, you can reduce the emotional, physical, and mental toll of caregiving and foster a stronger bond between you and your aging parents.
Not Communicating
One of the most common mistakes adult children make with their aging parents is a lack of clear communication. So often, an adult child falls into the role of caregiver, with little communication around the new role. If you are caring for your aging parents, keep communication a priority. Seek to understand your parents' preferences. Ask them for their input or ideas. Keep them involved in all decision-making processes. Honor and respect them, knowing it's okay to agree to disagree. Be honest with your own caregiving abilities and limitations so that you avoid taking on too much.
Not Considering Long-Term Care Needs
Another mistake adult children make is not considering their parents' long-term care needs. Care needs can change quickly, as in the event of a sudden illness or accident, or more gradually over time. Avoid the mistake of not having a tentative plan for possible scenarios your parents may face down the road. Consider their medical history and overall health to help you assess future care needs. Ask your parents where they would like to age and what help they're willing to accept should their care needs become too burdensome. When you have a tentative plan for long-term care needs, you save yourself a lot of extra stress and frustration in the future.
Not Being Prepared
Providing care to an aging parent requires patience, strength, and careful organization. Being prepared can help you save time and prevent unnecessary stress. As a caregiver, you must be familiar with your parents' insurance coverage, current medications, health conditions, and any advanced directives they have in place. You should know where to find important legal documents, such as a living will or trust, power of attorney, and insurance policies. As a caregiver, you, too, need to be prepared to provide care. Understand that your parents can't move as quickly as you, so give yourself plenty of time to accomplish tasks or get to their appointment. Slow down, develop a routine, and be present while you care for your parents.
Not Taking Care of Yourself
The last mistake adult children make when caring for their aging parents is not taking care of themselves. Caregivers are notorious for putting themselves last. However, to continue as a caregiver, you need to ensure that your own physical, emotional, and mental health is intact. Take care of yourself by giving yourself time away from all caregiver responsibilities. Enlist the help of other family members or hire a professional home care company to look after your parents once a week. Do something just for you often, such as going for a walk, getting a manicure, having lunch with a friend, or reading a book. If you don't take care of yourself, you put yourself at risk for harboring feelings of resentment or bitterness towards your parents and/or siblings. You also put yourself at risk for caregiver burnout, which can be detrimental to your own health.
Caring for your aging parents can be stressful. However, by avoiding these common mistakes, you can reduce that stress and keep calm. Another way to reduce the stress of caregiving is to partner with Visiting Angels Punta Gorda. We can provide you with a caregiver who can assist your aging parents. Our elderly home care services help families throughout the Punta Gorda area find dedicated care. We work closely with your family to learn about your needs and match you with a caregiver who can help. To learn more about elderly home care services provided by Visiting Angels, please get in touch with us today by calling 941-347-8288 Charlotte County or 239-226-1620 Lee County.