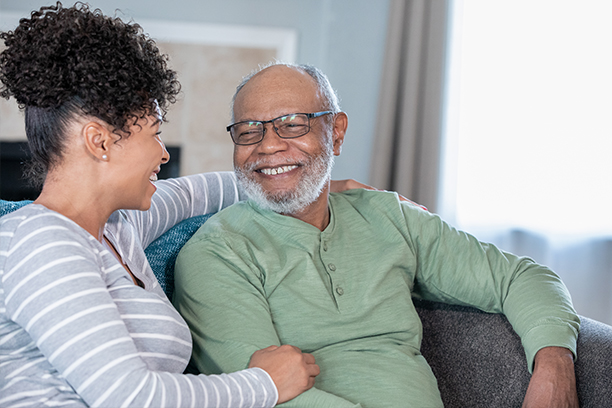 Orthopedic Surgery Post-Op Care in Studio City, CA
Orthopedic Surgery Post-Operative Care in Studio City, CA
Recovering from surgery can be difficult, especially when it comes to the wide spectrum of orthopedic surgery. It can be dangerous to recover from orthopedic surgery alone, as any missteps could seriously impede recovery or nullify the effects of surgery entirely. That's why Visiting Angels Reseda provides orthopedic surgery post-op care in Studio City. Our professional caregivers have experience helping clients after various surgeries, ensuring their health, happiness, and comfort. We work with you and your family to provide comprehensive assistance at home.
Visiting Angels is a network of franchised home care agencies dedicated to providing sympathetic home care and post-operative care throughout the United States. After over 20 years of experience in caregiving, we can provide the care you need while also providing you peace of mind knowing that you or your loved one is in capable hands.
If you're concerned about facing orthopedic surgery post-op care alone, call Visiting Angels to learn more about our post-op care options in Studio City, CA.
How to Know if You Need Post-Op Care in Studio City, CA
Orthopedic surgery covers many different procedures that can have varying recovery times, which can make deciding if you need post-op care more difficult than in other situations. If you're struggling to decide if you need post-operative care, it can be helpful to ask your orthopedic surgeon a number of questions related to your recovery. Some of these questions include:
Will I require any follow-up therapy during recovery, and when would it need to begin?
What are some specific activities I should avoid or should not do following orthopedic surgery?
How long should I expect my recovery to be?

Will I need to use any specific medical equipment to assist with my recovery, like a walker or wheelchair?
Orthopedic surgery post-op care is right for you if any of the following apply to your recovery:
Therapy is necessary following your orthopedic surgery
You've been advised to avoid many simple, but necessary tasks
Your recovery is expected to be long
You'll require a walker or wheelchair to move around
Benefits of Orthopedic Surgery Post-Op Care
Orthopedic surgery is often done to rectify an issue with the musculoskeletal system, ranging from sports injuries to degenerative diseases. While every procedure might not be an immediate emergency, they can often require extensive work to be done, and an equally extensive amount of recovery to attain the proper results. No matter the circumstances, post-op recovery requires a heightened level of caution and awareness.
While it may be possible to make a full recovery from orthopedic surgery without the assistance of a home care agency, there are many benefits to receiving post-op support. Visiting Angels provides the care you need to ensure a healthy and speedy recovery, giving you the chance to rest without testing the limits of what you can do following your orthopedic surgery. With one of our caregivers by your side, you shouldn't have to worry about a thing.
With our post-op care in Studio City, you get to stay in the comfort of your own home while our caregivers advise you on every step of your recovery journey. We understand what it takes to heal from major orthopedic surgery, and we're here to make sure you don't take any unnecessary risks along the way. Thanks to our wide range of experience, our post-op care professionals are more than capable of providing care that leaves you feeling safe and satisfied.
Our Postoperative Care Services
At Visiting Angels, we're dedicated to providing the most comprehensive care so that you only have to focus on your health and comfort. From daily housekeeping to personal care, our caregivers are here to help in any way that they can.
Below are some of the most common orthopedic surgery post-op care services we provide in Studio City, CA.
Housekeeping
The limited mobility that comes with orthopedic surgery recovery can make cleaning your home much more difficult than before. Your home is supposed to be the place where you can relax and unwind, and that sanctity is never more important than after surgery. Our post-op care ensures that your living space is kept in optimal condition, so you can enjoy a neat home while you focus on recovery.
Our housekeeping services include:
Daily chores like vacuuming, dusting, watering plants, etc.
Cleaning and disinfecting toilets, showers, sinks, and countertops
Emptying garbage
Dishes
Laundry
Medication Reminders
Most surgeries will require a patient to take pain medication in addition to other regular medications, which can be essential to the post-op healing process. Our orthopedic post-op care includes medication reminders so that you never miss a dose and stay on track with your recovery.
Transportation
Just because you've had orthopedic surgery doesn't mean all of your responsibilities have gone away. Our orthopedic surgery post-op care includes driving from place to place to complete errands. After most orthopedic surgeries, operating a vehicle can put you and other motorists at unnecessary risk, so it's best to leave the driving to someone else. At Visiting Angels, our orthopedic surgery post-op care includes transportation so that you can still make it to any doctor's appointments, prescription pick-ups, social events, and more.
Personal Care
Your own personal hygiene is especially important during post-op recovery for maintaining your overall health to keep any other issues from arising. If your orthopedic surgery has left you with limited movement, our caregiver services include assistance with bathing, grooming, getting dressed, and using the bathroom.
Food Preparation
In addition to providing housekeeping and transportation services, our caregivers are able to prepare food as needed. Post-op recovery may ruin your appetite in some instances, but it's still important to get the right nutrients, so your body has the tools it needs to heal as quickly as possible. Our caregivers can plan and make meals that meet any dietary needs and restrictions and potentially feed you if necessary.
Companionship
Post-op recovery often requires a patient to stay in their home for an extended amount of time, which can quickly become lonely for patients that live alone or don't have any loved ones nearby. Our caregivers are able to provide companionship so that you don't have to be alone during your recovery. Whether you want to play games, watch television, or just want someone to talk to, we're here to keep you company while you recover.
How Long is Post-Op Care?
Orthopedic surgery can be complex, and not everyone's recovery journey will be the same. That's why our post-op care lasts as long as you need it, so you can get continued care that ensures a full recovery. No matter what you had surgery on, our caregivers in Studio City are here to provide comprehensive, compassionate care that stops when you decide you don't need it anymore.
Areas We Serve
We provide orthopedic surgery post-op care in the San Fernando Valley, which includes the following locations:
Shadow Hills, CA
Reseda, CA
Van Nuys, CA
North Hollywood, CA
Valley Village, CA
Tarzana, CA
Sherman Oaks, CA
Valley Glen, CA
Lake Balboa, CA
Sherman Village, CA
Studio City, CA
Chatsworth, CA
Northridge, CA
Sherwood Forest, CA
Porter Ranch, CA
North Hills, CA
Sepulveda, CA
Granada Hills, CA
Sunland, CA
Why Choose Visiting Angels
Visiting Angels has been a trusted home care provider because we provide care tailored to your orthopedic surgery, personal schedule, and overall health needs. Our professional caregivers are trained to put your safety, health, and comfort above everything else to ensure that every step of your recovery goes as smoothly as possible. When you trust Visiting Angels, you get the dedication of people that want to see you become the healthiest version of yourself.
To talk to our team about orthopedic surgery post-op care in Studio City, CA, contact us today. We look forward to guiding you on the path towards a healthy future.
Serving Reseda, Granada Hills, Porter Ranch, Sherman Oaks, North Hollywood and throughout the San Fernando Valley area
Visiting Angels
RESEDA, CA
17750 Sherman Way #310
Reseda, CA 91335
Phone: 818-206-8121
Fax: 818-742-6246
HCO #194700201