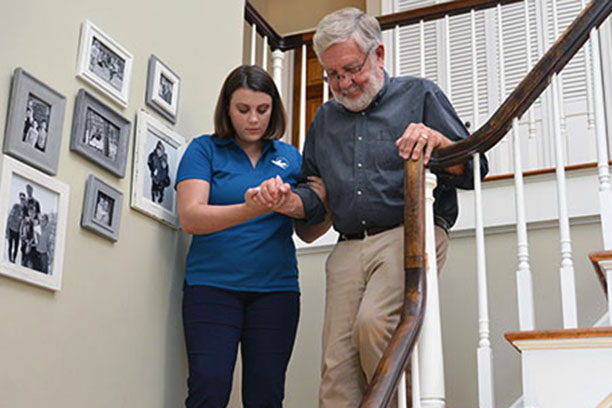 How Care at Home from Visiting Angels Helps Seniors in Reseda, CA and Surrounding Areas Avoid Falls
By providing quality care at home, we aim to help seniors in Reseda, North Hollywood, San Fernando and surrounding areas in California stay safe at home and eliminate fall-related risks
Injuries caused by falls present a major health concern for aging adults and are in fact the main reason for reduced independence in senior years. When it comes to falls, the problems do not stop there. Besides causing physical injuries, falls can also cause much emotional pain and discomfort, lowering one's overall quality of life.
That's why at Visiting Angels San Fernando Valley, we've developed the Fall Prevention program. Our goal is to help seniors in Reseda, North Hollywood and surrounding areas in the San Fernando Valley area get the support they need to stay safe so they can continue to live out their golden years at home without having to worry about falling and injuring themselves.
Falls Can be a Life-Changing Event
Here's just how dangerous falls can be:
1 in every 3 seniors fall each year, whereas 1 in 5 sustains a serious injury such as a fracture, concussion or broken hip.
Seniors who fall once are at a higher risk of falling again.
Annually, more than 800,000 hospitalizations in the US are directly related to falls.
Recovery from a fall can be both lengthy and extremely costly as many seniors require facilitated or long-term care at home that can take up to a full year.
Falls Do Not Just Happen!
The majority of falls are typically caused by either one or a combination of several risk factors. A risk factor can be described as anything that can contribute to or increase a person's likelihood of falling. Unfortunately for older adults, those risks significantly amplify as we age due to physical limitations, various medical issues and unfit or unsafe home environments. Some of the most common risk factors include poor vision, side effects caused by medication, dehydration and the lack of grab bars in bathrooms and other slippery areas of the house.
How Quality Care at Home from Visiting Angels Helps Seniors in Reseda and Surrounding Areas
However, with a personalized care plan in place, falls and injuries that may accompany falls can be avoided altogether. At Visiting Angels San Fernando Valley, our Fall Prevention program is geared toward identifying and tackling these risks in your loved one's surroundings, promoting mobility and making efforts to improve overall safety by providing quality care at home.
Furthermore, in an effort to prevent falls, we educate aging adults, family caregivers and professional caregivers in our community. We believe that together we can make a big difference in improving the quality of life of our local seniors.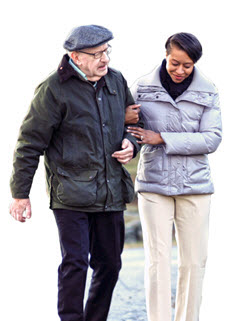 Reach out to our Reseda, CA office today to learn more about our Fall Prevention program and how professional care at home can help your senior mom or dad in the San Fernando Valley area. We are here to answer all your questions and schedule your free in-home consultation with Visiting Angels. We are happy to be of service!
Download Your Free Safe & Steady Fall Prevention Resource Guide today.
Serving Reseda, Granada Hills, Porter Ranch, Sherman Oaks, North Hollywood and throughout the San Fernando Valley area
Visiting Angels
RESEDA, CA
17750 Sherman Way #310
Reseda, CA 91335
Phone: 818-206-8121
Fax: 818-742-6246
HCO #194700201