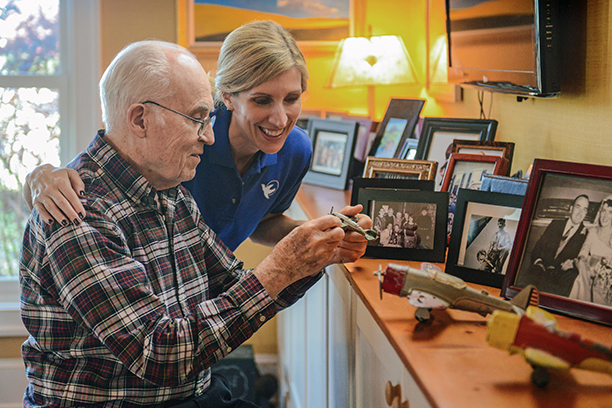 Senior Care in Jurupa Valley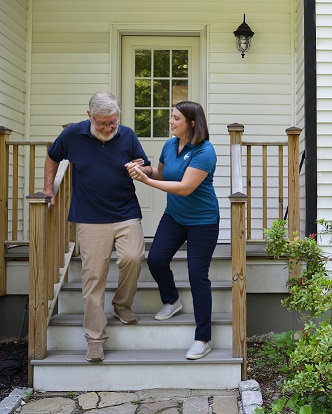 Home Safety Tips for Seniors
With our senior care in Jurupa Valley, Visiting Angels® in Riverside County improves home safety and comfort for local seniors. The goal of our service is to allow more seniors to live at home and avoid the stressful move to a care facility. To help with this effort, there are several steps you can take to enhance the safety of their home. Since many seniors spend a great deal of time in their bedroom, we would like to point out some ways to boost safety in this area.
In general, your goal should be to reduce clutter and minimize the risk of them tripping and falling. Loose rugs are a common tripping hazard, so use double-sided tape to make any rugs or carpets stationary. Another way to reduce clutter, is to work with your loved one and go through their closets and drawers. They likely have many items they no longer use. Also, this will give you the chance to help them get more organized, so that they don't consistently have clothing lying around on their floor.
Another important element of bedroom safety is to make sure they have some form of communication. If your loved one wakes up in pain or is having some kind of medical emergency at night, they should be able to quickly access help. If they don't own a cell phone, consider getting them one. Otherwise, you could consider some type of medical alert system and make sure they have access to it on their nightstand.
These steps, combined with the presence of one of our amazing caregivers, will create a formula for added home safety, comfort, and peace of mind.
Our Senior Care Options in Jurupa Valley
In order to keep each senior safe without taking away their independence, we always customize our support. We are ready to help as needed to make their life easier and reduce injury hazards around the home. Our assistance may include:
Bathing and toileting assistance
Mobility aid and transportation
Light cleaning and meal prep
Healthy diet and exercise routines
And much more!
Compassionate Senior Care For Your Family
To begin our service, we always meet with each family for an initial care consultation. This allows us to learn about your situation and create the best care plan for your needs. We proudly offer our dedicated support throughout:
Jurupa Valley
Riverside CA
Corona
and the surrounding areas
To learn more about our senior care in Jurupa Valley, contact Visiting Angels in Riverside County and book your care consultation today.
Serving Riverside, Corona, CA and Surrounding Communities
Visiting Angels
RIVERSIDE COUNTY, CALIFORNIA
8175 Limonite Ave #A-2 & A-3
Riverside, CA 92509
Phone: 951-727-4357
Fax: 951-727-4301
HCO #334700037