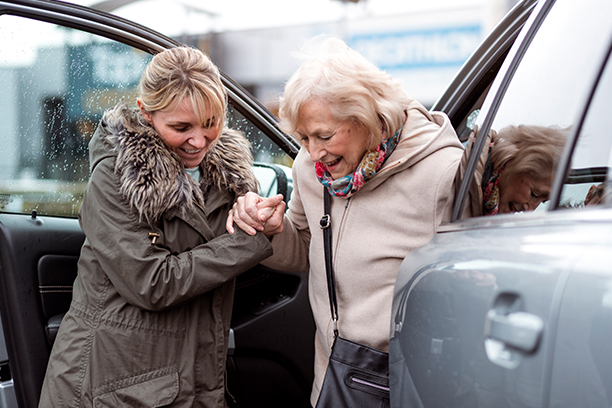 Proactive Assisted Living at Home
At Visiting Angels, we know making the decision to find at home assisted living care isn't easy. Your local Visiting Angels office will work closely with your family to understand your needs. From custom care plans to finding the perfect caregiver for your loved one's needs, Visiting Angels will be by your side providing proactive at home assisted living care.
Our Assisted Living is Proactive to Meet Your Needs
Your local Visiting Angels office is focused on providing care that anticipates your needs. While some agencies simply react to calls from clients, Visiting Angels strives to anticipate your needs in advance. Visiting Angels franchised homecare agencies take the time to review your needs. We'll meet with family members to get a complete picture of the at home assisted living care you require. When necessary, the team from your local Visiting Angels office is happy to meet with your healthcare providers to ensure we have all the information needed to provide top quality care.
Our goal as assisted living providers is to ensure all your needs are being met. Our discussions regarding your needs will be translated into one of our custom care plans. Your care plan will detail the frequency of care and the type of assisted living services our caregivers will provide. Care plans are designed to be flexible and adaptive; we can modify your assisted living care plan at any time.
To ease your transition to at home assisted living care, our service coordinators carefully select the caregivers with the necessary experience and personality that are best suited to your needs. Next, we arrange for these caregivers to visit your home so you can participate in the caregiver selection process. Simply let us know which caregiver puts you at ease and that caregiver will be the one you work with.
After our at home assisted living services begin, your local Visiting Angels office will implement our system of ongoing personalized contacts with your family to insure the care recipient is receiving the best possible care. With Visiting Angels providing at home assisted living care, you won't get "lost in the shuffle."
Contact our Visiting Angels office now by calling 540-904-7104.
Serving Roanoke County, Roanoke City, Salem, VA and the Surrounding Areas
Visiting Angels
ROANOKE, VA
3959 Electric Rd #204
Roanoke, VA 24018
Phone: (540) 904-7104