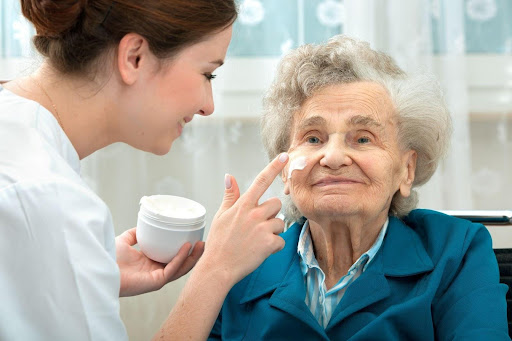 Understanding Gastroparesis
Sometimes as we get older, we find ourselves eating less. Mostly this is because we tend to be less active as we age, and our bodies don't require as many calories to produce energy. However, sometimes a loss of appetite paired with other symptoms could signify a more severe condition, such as gastroparesis. August is Gastroparesis Awareness Month, making it a perfect time to learn about the disease and available treatment options.
What Is Gastroparesis?
Gastroparesis is a disease that prevents the stomach from emptying properly. A healthy stomach uses muscular contractions to push food through the digestive tract. If you have gastroparesis, the stomach contractions either aren't strong enough or aren't happening, which prevents your stomach from emptying correctly. Signs of gastroparesis include vomiting, nausea, bloating, abdominal pain, acid reflux, lack of appetite, or feeling full without eating much. You may also experience vomiting of undigested food a few hours after eating. If left untreated, gastroparesis can lead to dehydration, malnutrition, and changes in blood sugar.
It's unclear what causes gastroparesis in all cases, but it's sometimes caused by damage to the vagus nerve, which is the nerve that controls the stomach muscles. Conditions such as diabetes or stomach surgery can cause damage to the vagus nerve. Risk factors that increase a person's risk of developing gastroparesis include diabetes, infection, certain medications, Parkinson's disease, multiple sclerosis, and an underactive thyroid.
Diagnosing and Treating Gastroparesis
To diagnose gastroparesis, doctors perform various tests to help rule out other health conditions that cause similar symptoms. A doctor may perform a gastric emptying test, which observes how fast the stomach empties contents. Another test is an upper gastrointestinal endoscopy which allows doctors to visually examine the upper digestive system using a tiny camera on a long tube. Doctors will also sometimes perform an ultrasound to examine the gallbladder and kidneys.
If you're diagnosed with gastroparesis, and the doctor believes it's related to diabetes, your doctor will develop a treatment plan to help manage your diabetes. If you don't have diabetes, your doctor may suggest changing your diet and referring you to a dietitian. The dietitian will work with you to find foods that are easy for your body to digest. They may also suggest eating small meals throughout the day instead of two or three large meals, thoroughly chewing food, avoiding vegetables and fruits high in fiber, eating pureed foods, drinking more water, and avoiding carbonated drinks.
In addition to diet changes, your doctor may also suggest medication to help manage the symptoms of gastroparesis. Usually, these medications work to stimulate the stomach muscles so you can properly digest food and medicines to reduce nausea and vomiting. If dietary changes and medications aren't working for you, your doctor may suggest surgery, especially if you cannot digest any foods or liquids. One of the most common surgical options is placing a feeding tube in the small intestine. This allows for nutrients to be passed through your nose or mouth directly into your small intestine.
How Visiting Angels Can Help
Living with gastroparesis as an older adult may make it difficult to perform specific household tasks. If you or a loved one is living with gastroparesis and needs assistance around the house, the team at Visiting Angels Roswell can help. Our compassionate caregivers provide various at-home care services such as light housekeeping, meal preparations, medication reminders, personal grooming, and more. Our Roswell office serves those in Roswell and the surrounding areas. If you'd like to learn more about r services, you can complete this online form or call us at 770.573.7817.