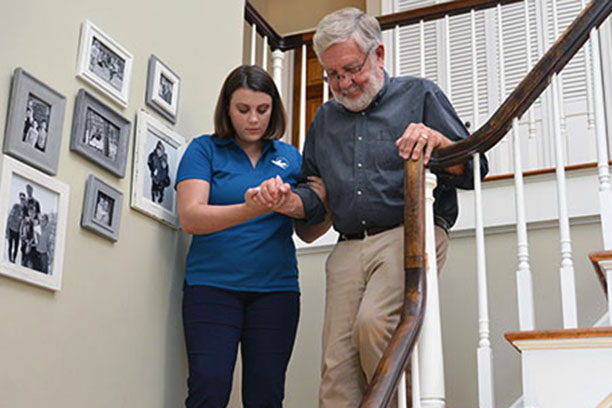 Home Care Services: Fall Prevention for Seniors in Roswell, GA
With home care services from Visiting Angels, seniors in Roswell, GA can remain in their homes without worrying about fall-related risks or injuries
Falls are common among elderly people in Roswell, GA and throughout the United States. There are about 800,000 people in the country are hospitalized due to falls. Around 30 percent of these elderly individuals usually sustain serious injuries such as fracture, concussion, and a broken hip. To make matters worse, those who fell once are likely to fall in the future. What makes falls life-changing is that it can take up a long time for the individual to recover. In most cases, patients end up staying in a care facility and never go home again to see their loved ones.
At Visiting Angels, we're here to help your senior loved one stay safe in their own home through our home care services. With proper education about contributing factors to falls and taking precautions, we can greatly lower the risk of falling in the home.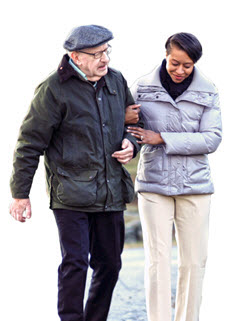 Physical Injuries and Emotional Distress Are Connected
Physical injuries from falls aren't the only factor that negatively impacts seniors. People who suffered from falls are also likely to have emotional distress. The thing is that people who suffer from falls tend to become too cautious they decline social gatherings and important family functions because they believe that they might suffer from falls if they attend from these functions. Such behavior can cause feelings of anxiety, depression, depression, sadness, and loneliness. The strong link between physical injuries and emotional distress is the reason why it is crucial to address the factors that may contribute to falls.
Factors Contributing to Falls
It is important to take note that falls just don't happen and that there are many factors that contribute to falls. Experts identified three major categories that may link to falls and these include physical conditions, medical problems, and the environment. The physical factors that may cause falls are dehydration. Medical problems that can cause falls include arthritis and poor eyesight. Environmental factors that can cause your elderly loved one to fall are the lack of grab bars in the bathroom and other key areas in the house. With home care services from Visiting Angels, you will be able to identify the risks and create a plan on how to make your house and your loved ones safer.
Aside from making your house fall-proof, you can also enroll in a fall prevention program where our caregivers can educate the entire family on what to do to take care of your senior loved one.
To learn more about how our home care services can make your loved one safer, contact our Roswell, GA office today!
Download Your Free Safe & Steady Fall Prevention Resource Guide today.
Serving Roswell and the Surrounding Areas
Visiting Angels
ROSWELL, GA
599 West Crossville Rd
Roswell, GA 30075
Phone: 770-573-7817