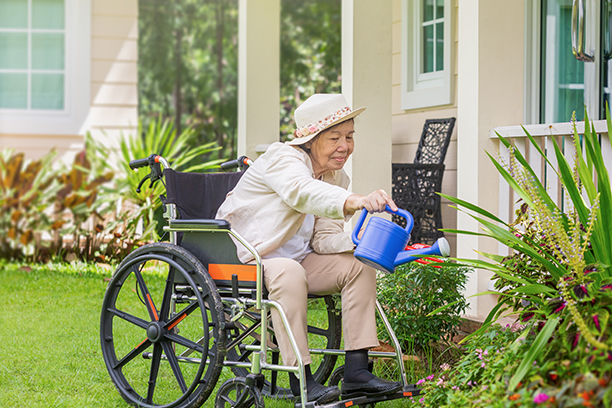 Chronic Disease Caregiver In Roswell, GA
Chronic Disease Caregivers
Aging has both positive and negative implications. As we age, we find that good health yields us tremendous benefits including independence, security and productivity. However, there are millions of Americans who deal with the heartache associated with chronic disease or mental health issues as they get older.
Chronic Disease Care
While there are many chronic diseases that plague all sorts of people, 80% of older adults have at least one chronic disease, and 77% have at least two. The four main chronic diseases (heart disease, cancer, stroke, and diabetes) cause almost two thirds of all deaths each year (source: https://www.ncoa.org/news/resources-for-reporters/get-the-facts/healthy-aging-facts/)
You or your loved one may be suffering from one, if not more, chronic diseases. You may have found that daily life has become continuously challenging and possibly unmanageable. For many in this type of situation, getting up every day can become problematic. However, there are private-pay services such as ours that can provide the help and assistance that many sufferers of a chronic disease need on a day-to-day basis. Managing a chronic condition is one thing but having someone by your side, encouraging you to get better every day is another entirely. Our "Visiting Angels" chronic disease caregivers are proud to be there for anyone who might need some extra help, or who might be suffering from:
COPD
Congestive Heart Failure
ALS
Heart disease
Stroke
Diabetes
CHF
Our home care agency is non-medical, so we do not dispense medications or provide insulin shots, but we do provide:
Showering, dressing and bathing assistance
Meal preparation and grocery shopping
Laundry and light housekeeping
Transportation to run errands or to doctors appointments
Reminders to take medications
Companionship and social care
Mobility assistance and balance care
Knowing that your loved one is in the hands of an Angel when you aren't around can be incredibly relieving. If you are discussing the possibility of hiring a home care agency such as Visiting Angels, know that we can work in tandem with a home health care provider or a local hospice agency. Many of our clients also need assistance after surgeries or other major procedures, and we are happy to be there with you every step of the way.
If you or your loved one believe that one of our Visiting Angels Roswell chronic disease caregivers can make a difference in the tasks associated with every day life, please do not hesitate to contact our office. We will come out to assess your current situation, work with you to come up with a plan of chronic disease care, and find the caregiver that will best fit you or your loved one's personality.
Serving Roswell and the Surrounding Areas
Visiting Angels
ROSWELL, GA
599 West Crossville Rd
Roswell, GA 30075
Phone: 770-573-7817