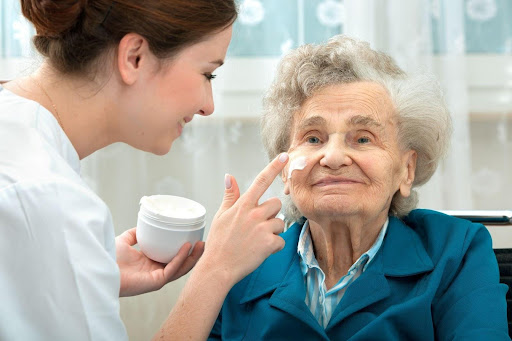 Understanding Sepsis
According to the Centers for Disease Control and Prevention, nearly 1.7 million American adults develop sepsis, and about 270,000 will die as a result. Sepsis is a severe and life-threatening condition, but it is also preventable. September is Sepsis Awareness Month, making it a great time to learn about the condition and how to stay ahead of sepsis.
What is Sepsis?
Sepsis is the body's life-threatening response to an infection. Sepsis occurs when an infection in the body triggers a reaction that can lead to tissue damage, organ failure, and death. Sepsis most often starts in the lungs, urinary tract, gastrointestinal tract, or skin but can develop anywhere there's an infection.
Anyone can develop an infection, and any infection, if left untreated, can lead to sepsis. However, those older than 65 who live with a chronic health condition or have a weakened immune system are more likely to develop sepsis. It's also most common in people who were recently hospitalized or previously had sepsis.
Sepsis can cause high heart rates, low blood pressure, fever, confusion, disorientation, shortness of breath, extreme pain, and clammy skin. If you are experiencing signs of sepsis, immediately contact a medical professional. Sepsis is life-threatening and needs treatment as soon as possible. If left untreated, your body can go into septic shock, which causes your blood pressure to drop to a dangerous level.
Treating Sepsis
If doctors suspect sepsis, they'll typically perform several tests to find the underlying infection. One test may include blood tests to look for clotting, abnormal liver or kidney function, electrolyte imbalance, or impaired oxygen. If the site of the infection is unknown, your doctor may also perform an X-ray, CT, or MRI.
If you're diagnosed with sepsis, you'll likely need aggressive treatment that will require hospitalization. Doctors will likely administer antibiotics to kill bacteria causing the infection. You may also need intravenous fluids and a vasopressor to keep your blood pressure stable. If the infection causing sepsis spreads, you may need surgery to remove the infection.
Preventing Sepsis
The best way to prevent sepsis is to prevent infections. Many infections enter the body through cuts and scrapes on the skin. If you have any cuts or open wounds, make sure they stay clean and dry. Depending on the size of the wound, you may want to consider covering it to keep bacteria from intruding. If you suspect an infection, talk to your doctor immediately to clear the infection and prevent sepsis.
Some infections can also start as a result of the flu or pneumonia. If you're prone to conditions such as the flu, talk to your doctor about available vaccines to keep yourself safe from sepsis.
How Visiting Angels Can Help
If you or an aging loved one recently suffered an infection and needs at-home assistance, the team at Visiting Angels Roswell, Georgia, could help. Our compassionate caregivers can help with showering, personal grooming, and medication reminders. Caregivers also provide light housekeeping, meal preparations, transportation, and mobility assistance. Our Roswell office serves those in Roswell and the surrounding areas. If you'd like to learn more about our services, you can complete this online form or call us at 770.573.7817.