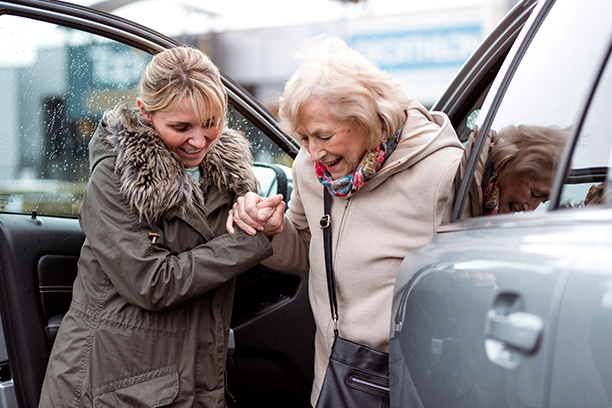 Palliative Care In Dunwoody, GA
Palliative care is a treatment of symptoms resulting from disease or injury, specifically pain or discomfort that persists over time. The main goal is to simply make the pain subside, or at least make it bearable so that the person suffering can live life without experiencing constant pain.
Should your loved one happen to be receiving care now or in the near future, remember that making him or her comfortable is what care aims to do above all else. That is the goal of Visiting Angels Dunwoody, GA.
These three things are good to know if your loved one is or will be receiving care:
It Differs From Hospice Care
Many people think that palliative care is akin to hospice care, but that's simply not true. While they can both be provided in your loved one's Dunwoody home, there are major differences that distinguish the two from one another.
The main difference is that hospice care specializes in treating patients who are terminal, meaning they are likely to die within six months. Care, on the other hand, places emphasis on potential recovery. This is not always the case, but palliative care provides hope for both the care recipient and family that things may improve.
It Provides Emotional Support
Although palliative care is often provided to help soothe physical ailments, it can also be used to provide emotional support. Your loved one may get lonely living alone in Dunwoody, and need someone to talk to from time to time.
If so, you may want to consider a caregiver who is equipped to handle all of your loved one's social and emotional needs. Visiting Angels Dunwoody caregivers will provide good company and be compassionate and attentive to your loved one.
It Is Typically Covered
Palliative care is typically covered by most private insurers, but may also be covered by Medicare and Medicaid. This will usually cover home visits and other senior care services, such as:
Therapy sessions
Home health professionals
Medical procedures
Medical supplies
Short-term care
Prescription drugs
Diet counseling
Religious counseling
When it comes to Medicare, Part A will usually cover care in full, while Part B will typically cover services and supplies. Medicaid normally covers treatments and medication. Always contact your insurance company to determine if something is covered. Visiting Angels services are not typically covered by insurance, and this may vary by provider.
If you have more questions about our palliative care, contact Visiting Angels Dunwoody to schedule a free in home care assessment.
Serving Roswell and the Surrounding Areas
Visiting Angels
ROSWELL, GEORGIA
11111 Houze Rd #310
Roswell, GA 30076
Phone: 770-573-7817