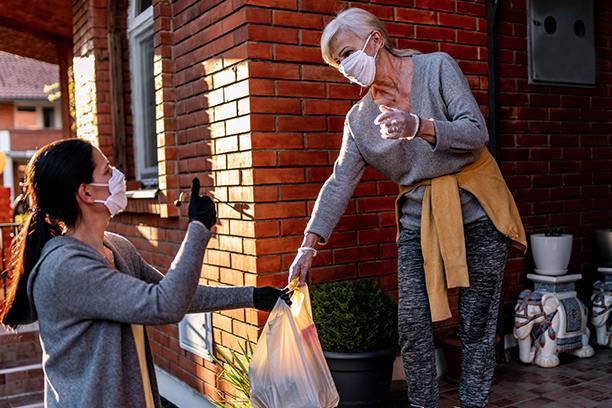 Respite Care In Dunwoody, GA
Defining Respite Care
A good route to take if you are feeling drained from being your loved one's primary caregiver is respite care. This is temporary care that will let you take some well deserved downtime to recharge.
It can oftentimes be a good thing to give your loved one somebody new to talk to in his or her own Dunwoody, GA home. Any task that they need help with around the house can be performed by our angel companions. With Visiting Angels of Dunwoody, GA you can resume your daily activities without worrying about your loved one.
Why Respire Care?
Caring for a loved one can be a difficult task and it can have serious effects on the caregiver. Many caregivers go through depression and a select few even see their own health decline.
By taking a short recess to recharge and letting our caregivers help, you are ensuring that you will be more focused on your loved one's care once you come back. It is perfectly normal to be irritated and downtrodden when caring for a loved one and time away is needed. Visiting Angels care will allow you to go recharge guilt free.
When Is Care Available?
Since at home senior care is flexible depending on your loved ones needs, our caregivers will provide care on your loved ones time. It is also available on weekends and holidays. We set up a care plan that fits you and your loved one based on their needs and scheduled.
What Is The Right Amount Of Hours?
The hours that your loved one requires are really dependent on their condition and what needs he or she has that need to be accommodated.
Since your loved ones needs can change at a moment's notice, we adapt to your loved one if you opt for long-term respite care.
What is the Cost?
The amount of care and exact responsibilities based on need are two factors that really affect the cost of respite care. During the planning process, we set up a schedule and care plan based on your loved ones need. From there we will determine the cost.
To schedule a free in home evaluation, please contact Visiting Angels Dunwoody.
Serving Roswell and the Surrounding Areas
Visiting Angels
ROSWELL, GEORGIA
11111 Houze Rd #310
Roswell, GA 30076
Phone: 770-573-7817