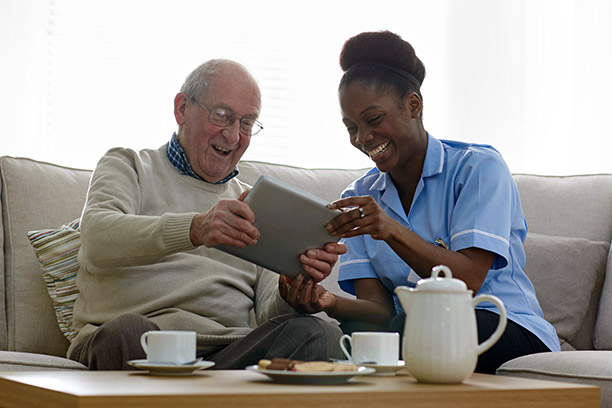 Alzheimer's Care Services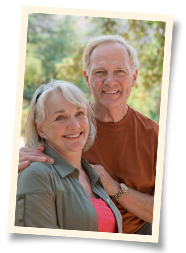 Experienced Alzheimers Care Services from Visiting Angels San Antonio TX
Having a loved one diagnosed with Alzheimers or another form of dementia can be one of the hardest, most trying times in a person's life. Depending on the severity or the rate of advancement, you may be concerned for your loved one's safety, their emotional well-being, and/or their ability to live independently. You may struggle with how to take care of and monitor this person while balancing your work and personal life.
With our Alzheimer's care services, Visiting Angels San Antonio TX takes care of these worries. We bring balance back to your life and the life of your loved one through close scheduled monitoring, emotional support, and constant care.
One of the biggest concerns with Alzheimers care services is the possible need for retirement home placement. Depending on the person and their diagnosis, memory disorders can make living independently anywhere from difficult to downright dangerous. But for seniors struggling with Alzheimers or other forms of dementia, the comfort and stability of home and their daily routine is of particular importance. Helping our clients maintain their independence while avoiding the disruptive – and sometimes traumatic – experience of being removed from one's home is one of the biggest factors behind our Alzheimers care services.
Visiting Angels San Antonio TX's dementia and Alzheimer's care services are bolstered by our connection to the Dementia Care Professionals of America, a division of the Alzheimer's Foundation of America. Through the DCPA and AFA, the caregivers and home care providers at Visiting Angels San Antonio TX are given the chance to train with some of the leading experts in dementia and Alzheimer's.
As with all of our care plans, our Alzheimers care services are designed to fit your loved one's lifestyle, routine, and needs. Our schedules are personalized and our services are matched with your loved one's condition. Whether your loved one needs daytime care or 24-hour assistance, help remembering appointments or attentive companionship (or both), your caregiver or caregivers will come up with a plan to meet your loved one's needs and help them thrive.
No matter your loved one's diagnosis, and no matter the level of care or attention they need, our compassionate and dedicated team of caregivers will provide the skilled and compassionate Alzheimer's care they need. To learn more or to connect with a Visiting Angels San Antonio TX caregiver, give our office a call today.
Serving San Antonio and Bexar County, TX
Visiting Angels
SAN ANTONIO, TX
6609 Blanco Rd #140
San Antonio, TX 78216
Phone: 210-826-9200