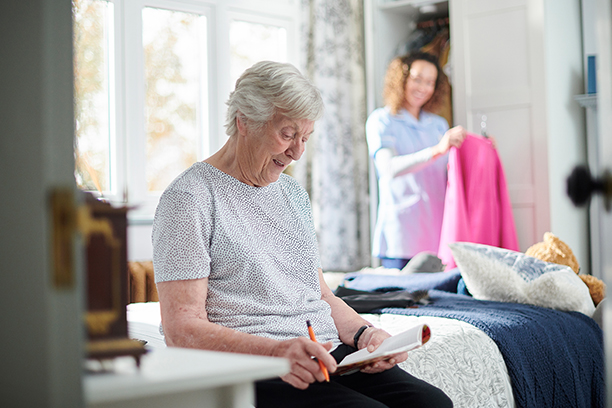 Long Distance Services
Long Distance Senior In-Home Care Services from Visiting Angels San Antonio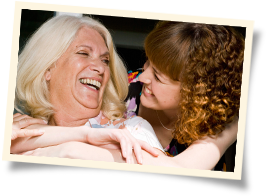 For those concerned about how aging is affecting one or both of their parents, living in a different city or state can make care and support extra-difficult. No matter how much we may wish to be there for our parents, personal and professional commitments can make that difficult or impossible, especially with several miles between us and them. That's why Visiting Angels San Antonio offers long distance programs where we co-ordinate with family members outside the San Antonio region. This way, your family member receives the senior in-home care they need and you remain connected despite being miles away.
Visiting Angels San Antonio provides senior in-home care to clients throughout the San Antonio area, including Hollywood Park, Castle Hills, Terrell Hills, Alamo Heights, and Hill Country Village. Our in-home senior care services allow you to help select a caregiver and design your family member's care over the phone. We will meet with your family member for an in-person consultation and assessment, and will keep in touch with you throughout the planning and caregiving process.
Through our in-home senior care services, Visiting Angels San Antonio offers the compassionate, focused, and supportive caregiving you and your family should expect. And we do this in a way that makes the long-distance manageable. We provide an array of senior in-home care services, depending on the needs of your family member. Care can range from hygiene assistance, to food preparation, to medication reminders, to specialized non-medical services for diseases like Alzheimer's or cancer. Our care is kind, supportive, and proactive. We keep a constant eye out for developments in your family member's health and keep you informed. This way, should your family member's needs change, the kinds of services and level of care they receive can be immediately adjusted.
Please note that we provide 24/7 phone availability. If you have a need or concern after regular office hours, our team will respond within 15 minutes.
To set-up long-distance senior in-home care for someone in the San Antonio area, or to find out more about our programs, get in touch with our team by calling the Visiting Angels San Antonio office.
Serving San Antonio and Bexar County, TX
Visiting Angels
SAN ANTONIO, TX
6900 Blanco Rd #140
San Antonio, TX 78213
Phone: 210-826-9200