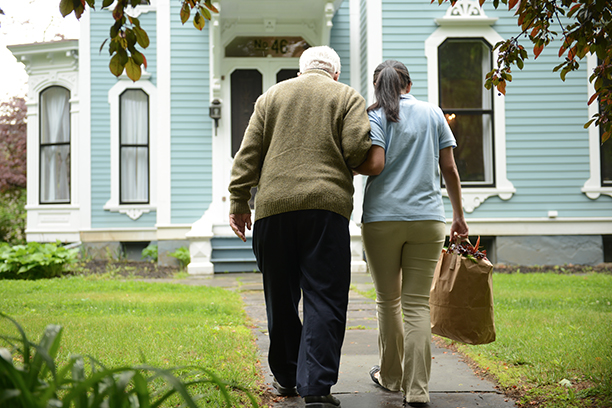 Home Care Service in Midtown Sacramento, CA
Our First Angel
Beverly Glazer (1954-2017)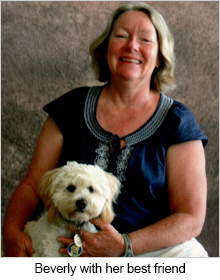 Beverly Glazer was an amazing caregiver and devoted her life to looking after others. She was one of the most passionate, devoted, and caring people we have ever had the pleasure of knowing and caregiving was truly in her DNA. Because caregiving was so natural for her, after Beverly retired, her heart felt empty. So she began to look for ways to fill that void of wanting to help people and give back to the community. She knew that she not only wanted to take care of people, but she wanted to take care of the caregivers doing just that. While caregiving, Beverly was treated like a number, rather than a person. She, among other wonderful caregivers, was overworked, underpaid, and run by unethical corporations. She knew she wanted to give these amazing caregivers a home and treat them like family so they will continue to love the work they do.
After a few years of looking for the perfect way to do just that, Beverly found Visiting Angels. A franchise that would allow her to treat the caregivers the way they deserved to be treated while taking care of the clients in the best way possible. Having an "Angel" rather than having a "caregiver" resonated with Beverly and she fell in love with the idea. From that moment on, she knew she wanted her own Visiting Angels, but she would need help running the show.
This is where she partnered with her brother, Dale Glazer. Together they envisioned their perfect Visiting Angels and began making this vision a reality. In May of 2015, Beverly's Visiting Angels was born! Beverly's dream had finally come true. Unfortunately, there were some unexpected events that brought sorrow to this wonderful dream.
In April of 2017 Beverly was diagnosed with stage 4 kidney cancer. Even after her diagnosis, she stayed true to her heart as the compassionate, driven, and kind leader looking after all of her Angels. Sadly, in July of 2017 we lost our beloved Beverly, turning her into our first true Angel.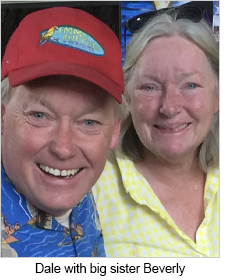 She is missed every day, but she lives on through her brother Dale and the Visiting Angels she created. A place where both clients and caregivers are treated with respect, kindness, and compassion. Where building relationships is more important than building a dynasty. A place where the term "providing an Angel" is more than just words; It's a promise to provide the best possible caregiver who will truly bring peace to your mind and joy to your heart.
We strive every day to make Beverly proud, and we hope our clients are also proud to be a part of the Visiting Angels Midtown Sacramento family. We look forward to many more years of Beverly's dream growing and thriving. Thank you to all of our office staff, caregivers, and clients who make this all possible!
---
Visiting Angels Midtown Sacramento Support Staff

Dale Glazer

Owner

General Manager

Sabrina Lovelady

Operations Manager

Dale began his career in home care when he purchased the Visiting Angels franchise with his sister Beverly, who had been a caregiver for more than 20 years. Upon Beverly's tragic death in 2017 Dale became sole operating owner. He continues Beverly's commitment to being the best place to work for caregivers allowing them to provide superior care to our clients.

Sabrina has been with Visiting Angels since July 2015. Before coming to Visiting Angels Midtown, she was a caregiver for 5 years helping disabled adults. She soon moved into her administrative position where she handles all billing, payroll, and oversees the office. In her spare time, Sabrina enjoys spending time with her husband and seven children at the softball field, the football field, at cheer practice, and at home.

Tracy Steuckrath

Communications Director

Client Services Manager

Venessa Ball

Community Relations Manager

Tracy came to Visiting Angels from IHSS in November 2018. Her background in nonprofit makes her a great match at Visiting Angels Midtown with her priority of making sure both clients and caregivers are well taken care of. Tracy is a native of Southern California and is Oma to her grandson, Jayden. Tracy also volunteers with foster youth in Sacramento and serves as a Legislative Ambassador for American Cancer Society's Cancer Action Network.

Venessa has been working in the senior care industry since 2015, joining Visiting Angels Midtown Sacramento in 2021. Venessa supports our caregivers the field and in the office. In her personal time, she loves to go on adventures with her daughter, Zylah, son, Zane, and husband Michael. She loves all things nature, and is an enthusiast of photography, crafting, and reading in her spare time.
Serving Sacramento, Del Paso, North Highlands, Pocket, Greenhaven including West Sacramento and Davis, CA
Visiting Angels
MIDTOWN SACRAMENTO, CA
2026 X Street
Sacramento, CA 95818
Phone: 916-273-9199
HCO #344700027