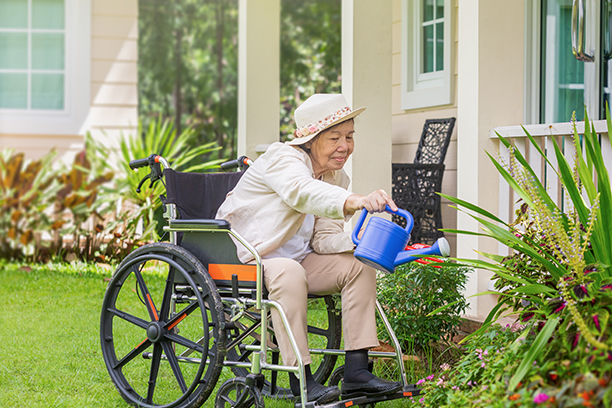 How Transitional Care in The Villages Reduces Hospital Readmissions
Ready, Set, Go Home with Transitional Care
With professional assistance as they move from the hospital to home, your loved one can look forward to a more comfortable transition as well as a more successful period of recovery. Ready, Set, Go Home is a transitional care program from Visiting Angels® The Villages that is carefully designed to give elderly adults high-quality support with their full range of needs as they prepare to leave the hospital and finally return home. Your loved one can benefit from having the dedicated assistance of a professional care provider, ensuring they don't have to face the journey to recovery on their own.
Understanding the Importance of Transitional Care
Transitional care is a form of senior home care that promotes the comfort and security of elderly adults who have been discharged from the hospital. In addition to helping these individuals get back into the groove of their routine at home in The Villages, it also minimizes their risk of dealing with complications that could require a return trip to the hospital. As nearly one in every five elderly adults on Medicare is readmitted to the hospital within thirty days of being discharged, it's no question that this type of care is essential.
Having a helping hand at home during this crucial window of time following a hospital discharge can contribute to the prevention of another stressful stay in a medical facility. Additionally, it can help seniors avoid the consequences of serious complications, including a loss of independence. Rather than struggling to follow their doctor's instructions while dealing with mobility limitations or exhaustion, your loved one can have the advantage of working with a caregiver who is invested in their recovery.
How Our Services Help Seniors in The Villages
Our local care agency has built a senior care program around the specific risk factors seniors encounter as they are discharged from the hospital. We will further tailor this program to address the unique situation of your loved one and their personal set of risk factors and care concerns. In addition to providing your family with a comprehensive discharge planning guide, we will also coordinate with you to design a home care plan that facilitates their recovery following their discharge.
Get started with care that can make a difference in your loved one's recovery. Call Visiting Angels The Villages today to book a transitional care consultation in The Villages, Lady Lake, Marion County, Lake County, Sumter County, or a community in the surrounding areas.
Serving The Villages, Lady Lake and Fruitland Park, Florida
Visiting Angels
SERVING THE VILLAGES
13940 SE Hwy 441 #204
Lady Lake, FL 32159
Phone: 352-643-0702
299995316