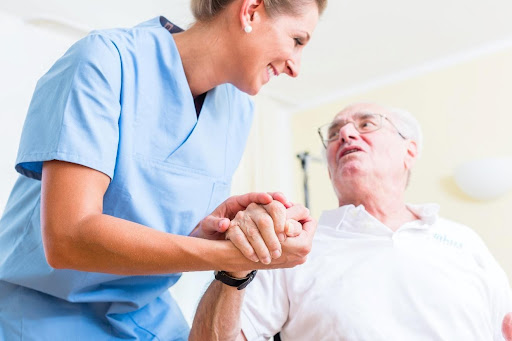 Improve Your Cognitive Health as a Senior Caregiver
At Visiting Angels SW Colorado, our team cares for seniors with Alzheimer's, dementia, and other memory disorders, as well as those who experience the forgetfulness that accompanies aging. But cognitive decline isn't something that happens to seniors only. Caregivers can also experience "brain fog" because of stress from caregiving.
We can all use a boost in the brain department, especially our Visiting Angels SW Colorado caregivers who need to be cognitively sharp for their clients! When you join our team as a caregiver, you can work with your clients to support their brain health while also working on yours!
Consume a brain-boosting diet
Our brain is an energy-intensive organ. It consumes about 20% of our body's calories. Hence, it needs plenty of fuel to help us maintain concentration throughout the day.
This prime organ requires nutrients to stay fit and healthy. For example, Omega-3 fatty acids build and repair our brain cells. Meanwhile, the antioxidants decrease inflammation and cellular stress. All of these are associated with neurodegenerative disorders and brain aging.
Consumption of a brain-boosting diet is essential for caregivers and seniors alike. As a caregiver, it is your responsibility to ensure your client gets the right nutrient composition. Some meal options for you to try are:
Oily fish – a good source of Omega-3 fatty acids
Dark chocolate – cacao contains flavonoids (an antioxidant)
Nuts and seeds – contain Omega-3 fatty acids and antioxidants
Whole grains – a good source of vitamin E
Avocados – a rich source of unsaturated fat
Peanuts – it has an excellent nutritional profile to maintain sound energy levels
You can opt for the food options from the list and also look for better nutritional sources. Before you serve these options to your clients, check with their physicians to ensure it fits with any medications or dietary restrictions.
Have Fun with Jigsaw Puzzles
Working on jigsaw puzzles is a fantastic way to enhance your mental power. A study discovered that jigsaw puzzles tap into multiple cognitive abilities and protect against cognitive aging.
When looking at scrambled pieces of a jigsaw, you use your creative powers to put the pieces together in your mind. Play it with your clients to give them a much-needed mental exercise.
Ask Questions
Your senior clients hold decades of memories in their heads, and many are more than happy to share what they remember. While spending time with your clients, ask them questions about their past, present, and future. This will give them a chance to think on their feet. This activity spurs the formation of neural connections, which can improve mental focus.
Seated Exercise
Physical exercise is challenging for many seniors. Instability, movement disorders, weakness, or heart conditions can make high-impact exercise impossible, but low-impact exercises, like seated dancing or stretching, are a great alternative. An exercise routine can stimulate blood to their brains and help them retain their mobility.
Try to create an exercise routine to keep them in shape. Some fitness measures you could opt for are:
Upper body twist
Chest stretches
Hip marching
Neck rotation
Arm raises
These, in combination with other routines, will ensure that the client doesn't feel bloated and heavy.
Be Part of our Team at Visiting Angels SW Colorado
Our team is searching for exceptional individuals to join our team who have a passion for helping seniors live their healthiest lives at home. With these tips and enthusiasm for helping our clients and their families, you'll thrive as a professional senior caregiver, especially those with memory disorders. There is a family in our area who needs you! Visit our site today and find out how to take the next step.