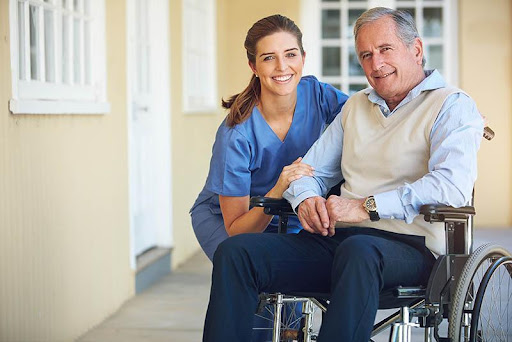 Why You Should Consider a Caregiving Career
Whether you're transitioning to a new career or starting your first job, there's a lot to consider when deciding on your professional path. With one of the largest American generations entering their senior years, professional caregiving has grown into a good career choice for many individuals. Not only are there expanding opportunities, but caregiving also provides a sense of purpose, flexibility, and socialization and has little to no commute.
Purpose
When you hear someone complaining about work, the underlying problem is that they don't feel purpose in what they do. They're completing a job, but no intrinsic motivation is driving them. They don't see how their contributions play into the bigger picture. And when someone is spending hours working without purpose, they grow unhappy in their position.
Nearly every caregiver who works with Visiting Angels expresses their gratitude for their clients and shares how fulfilled they feel after a long day's work. Caregiving provides a unique experience where you can see how your work impacts a person's life. You offer services that clients depend on to manage their health and safety at home. And even on challenging days, you can leave work knowing you did something meaningful to help another person.
Flexibility
Caregiving is an excellent career choice for those who don't enjoy the typical nine-to-five workday. When you work with Visiting Angels, you can choose if you want part-time or full-time shifts. You can also let us know what hours work best for your schedule. If you have children and only want to work while they are in school, or if you're in school and want shifts around your classes, we'll do our best to find clients you find your needs.
While we offer flexibility, there is also stability in your schedule. There are opportunities to pick up extra shifts sometimes, but you'll have consistency with your clients each week. You'll build a routine with clients to know what clients expect of you and when you're working.
Socialization
If you're an extroverted individual who thrives on human interaction, you'll love the social aspect of caregiving. As a caregiver, most of your work is spent one-on-one with clients, and a vital part of your role is building relationships so clients feel comfortable with you. Relationship building comes from spending time with your client, talking with them, and getting to know them.
Some seniors hire caregivers because they need physical assistance with daily tasks. However, many seniors seek caregivers because they crave companionship. They want someone to talk to or to join them on their errands. They enjoy connecting with people but don't necessarily have the outlets to meet new people like they once did. Working as a caregiver is the perfect opportunity to socialize while also providing services to help clients feel safe at home.
No Major Commute
No one enjoys commuting long distances for work. It takes away time from your personal life, and it's often not compensated for. When you work with Visiting Angels, we do our best to match you with clients who live in your community, so you don't have to spend hours in the car commuting to work. And for times when you do have to drive long miles, we offer reimbursable mileage to pay you for your time and commitment to clients.
If you're interested in starting your career in caregiving, the Visiting Angels Southwest Colorado team would love to connect. We're hiring for part-time and full-time positions for clients in Pagosa Springs, Cortez, Alamosa, San Luis Valley, and Durango, Colorado. We're also looking for potential caregivers to work with clients in Farmington, New Mexico.
If you're interested in learning more about career opportunities with Visiting Angels, send us an online application or call 970.264.59913.