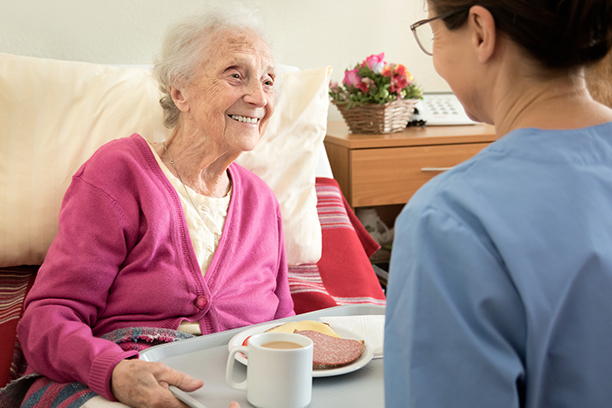 Visiting Angels Provides Your Loved One with a Trusted Companion Caregiver in Claremont, NH and the Surrounding Area
Choosing a personal companion caregiver for your loved one can be a daunting task. It is important to find someone you can trust and someone who can understand and accommodate the needs of your loved one. At Visiting Angels of Upper Connecticut River Valley, we put the needs of our seniors first and our caregivers go above and beyond to ensure they are as safe and comfortable as possible.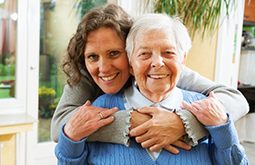 Whether your loved one needs physical, emotional or any other type of living assistance care services Visiting Angels and our team of dedicated companion caregivers are here to help!
We Care About Character
At Visiting Angels of Upper Connecticut River Valley, we care about the character of our caretakers and make it a priority to train each of them to approach their seniors with a client-first focus. Our companion caregivers are constantly going above and beyond to improve the quality of life for seniors, whether it be as simple as sharing stories over a game of cards to helping bath and dress those who are unable to do so themselves.
Character is one of the most important traits we look for when hiring and training new caregivers. We look for candidates with compassion, honesty, loyalty, and kindness. We strive to train every caregiver to treat each senior with the quality of care we would want for our loved ones.
We realize the needs of your loved ones are unique so we help families Select Your Caregiver based on the specific needs of your loved ones so that you can rest assured they are receiving the quality senior care they deserve.
If you have a loved one that be may be able to benefit from our custom home care programs do not hesitate to reach out to your local Visiting Angels of Upper Connecticut River Valley today!
Schedule your Free In-Home Assessment Today
Schedule your free in-home assessment today by contacting Visiting Angels of Upper Connecticut River Valley at 603-709-4901.
Serving Brattleboro to Hanover and the Surrounding Communities
Visiting Angels
UPPER CONNECTICUT RIVER VALLEY, NH
24 Opera House Square Ste 209
Claremont, NH 03743
Phone: 603-504-6080
Fax: 603-287-8495