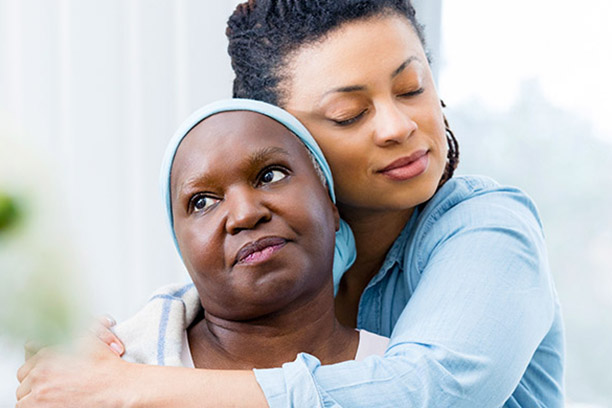 Visiting Angels Offers End of Life Care Services in Claremont, NH
End-of-Life Care: Providing Comfort and Support
When an individual faces the final stages of their terminal illness, caregivers are available to help with the emotional and physical support they need. Caregivers provide end-of-life care support to the individual and their family during this difficult time. Even though death is a part of our life cycle, it is never easy to see someone you love go. The majority of people nowadays are choosing to spend their finals day at home, so it is important for families to have access to a compassionate and patient home care provider for end-of-life care. For some, this process is overlooked or misunderstood during the training process for caregivers and health care providers.
Visiting Angels® provides options for our families during this life transition period. Our care team is trained to keep your loved one comfortable. We do not provide hospice care, but our caregivers work alongside and support your chosen hospice team. Our caregivers are also available to support you and your family during the end-of-life care process, providing a helping hand when needed.
What is End of Life Care?
You may be curious about end-of-life care; it is used when a family member is diagnosed with a limited life expectancy illness that often requires some form of care to assist with pain and any other symptoms. End-of-life care is usually the service that most families decide to go with. Without assistance, the responsibilities fall on close family and friends causing emotional and physical stress, but with a caregiver from Visiting Angels, no one has to do it all alone.
Visiting Angels provides compassionate caregiving services for you and your family during your loved one's final stages of life; we offer our dedicated levels of support through our Life Care Navigation™ collection of senior care services. Our Practical Care Tips for End-of-Life Care outlines our approach and how caregivers can use these guidelines to support and assist clients and their families. Within these guidelines, we express how Visiting Angels offer a client-focused approach—we provide level care from this model to center care around your loved one's comfort and well-being. Caregivers provide essential personal home care services to help:
Minimize pain and other symptoms.
Assist with personal tasks such as dressing, bathing, and daily hygiene
Alleviate feelings of loneliness, stress, and anxiety
Similarly, we also ensure that the family and friend caregivers get the respite and assistance they need. We do tasks to help, such as meal preparation, laundry, light housekeeping, shopping, and running errands. Out caregivers provide the shoulder for family caregivers to lean on when they are overwhelmed, for emotional support, or to be a helpful hand as needed.
End of Life Care Options
When you need end-of-life care support, Visiting Angels is there for you. We would love to help you and your loved one; reach out to your local Visiting Angels for more information any time to talk directly to a team member about setting up an in-person meeting. For more information or to schedule a no-cost meeting with a Visiting Angels care director, call 603-709-4901.
Serving Brattleboro to Hanover and the Surrounding Communities
Visiting Angels
UPPER CONNECTICUT RIVER VALLEY, NH
24 Opera House Square Ste 209
Claremont, NH 03743
Phone: 603-504-6080
Fax: 603-287-8495