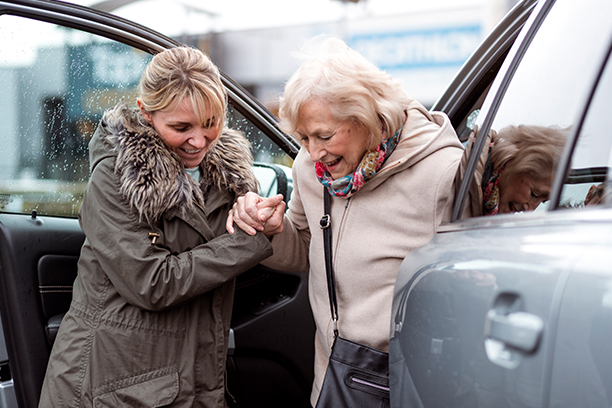 In Home Care Reviews Wheeling - Visiting Angels
"We are so blessed to have your services. We don't know what we would do without the girls. Mom really loves them all."
--- Lori K.
"We are pleased with the services from Visiting Angels and couldn't be happier with the entire experience."
"We are most appreciative of Visiting Angels and will enthusiastically recommend you to others"
--- Mr. and Mrs. N
Your caregiver Jeanie is a perfect fit for my mom; she remembers everything. I call there to speak with mom and Jeanie is delightful.
--- Sally H.
Visiting Angels has exceeded my expectations in caring for my mother. Your caregivers have gone above and beyond in providing the best care I could have envisioned for her. They are taking care of things I didn't expect. I stopped by one day and worried that my presence would intimidate your caregiver and make her feel as though she was being checked on, but she welcomed my visit. I am very happy my mother has great caregivers as she doesn't have much time left.
--- Dr. H
Lori, I appreciate your quick responsiveness, thank you for staffing Teresa so quickly with our mom while we are in this "pickle".
--- Frankie - Weirton, WV
Lori, Just wanted to let you know Teresa who visits with mom is doing a fantastic job her house has never looked so clean.
--- Robert D Weirton, WV
Our Visiting Angels caregiver is really efficient. Everything Eric does is done properly. He takes care in everything he does and always makes sure we are pleased.
--- GEB - Wheeling, WV
We are very happy with Visiting Angels. We are pleased with both the quality of care and the quality of the caregivers.
--- Bethe H. - Wheeling, WV
Serving Wheeling and The Upper Ohio Valley, West Virginia
Visiting Angels
UPPER OHIO VALLEY, WV
76 Sixteenth St #500
Wheeling, WV 26003
Phone: 304-214-5550
Fax: 304-277-3190