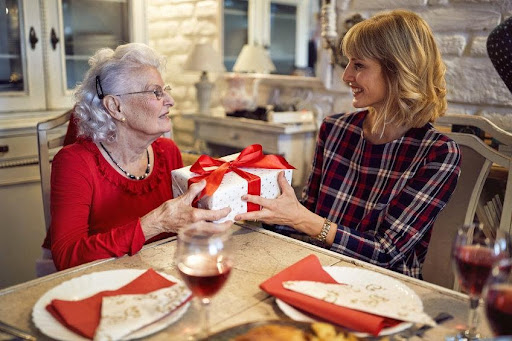 Making your senior loved one's home more accessible
The comfort of living in one's home among lifelong memories and familiar belongings is incomparable as we age. More than three-quarters of U.S. adults age 50 and older want to stay in their current homes for as long as possible, according to the AARP. Not everyone can manage it on their own, however, though caregivers can make that desired reality far more achievable.
You might have concerns about the safety of an aging loved one as they navigate their home by themselves, but there are several steps you can take to make your relative's home more accessible for their everyday use. Your loved one will be overjoyed to stay in their own home instead of relocating, and you can achieve greater peace of mind knowing that they are equipped to handle any mobility concerns they may face due to aging.
Small changes to make a big difference
According to the Centers for Disease Control and Prevention, falls are a significant hazard for older Americans, causing millions of injuries and 32,000 deaths a year. More than 95% of hip fractures are caused by falling, and women account for three-quarters of those injuries.
Area rugs are easy to get caught and trip on, so they should be removed from the space to create a safe environment to move around in. Just as well, slippery wood and tile surfaces, especially those that may get wet, should be modified with no-slip strips or non-skid mats. Anticipating the situations that could arise from a wet or messy floor will help keep your loved one safe on their feet.
The boundary between rooms where tile or wood transitions to carpet also represent a challenge. Mark this area with something to remind you of a potential hazard, such as bright orange tape. This easy fix will remind anyone passing by to be extra careful.


Handrails are another convenient way to help aging adults as they tackle stairs or compromised footing. If there are stairs in the entryway to the home, a handrail will ensure that your loved one can enter their home safely, even in harsh weather conditions. Another handrail in the bathtub will help your loved one step over the side of the tub, stabilize themselves on a wet surface for a shower, or lower themselves into a bath.

Check the doorknobs and faucet handles in the home. Those that have become sticky or require special attention to open may no longer be suitable for easy access. Doors that are easy to open and close will help aging adults stay steady on their feet, preventing falls from struggling with a stuck entryway.


Additional lighting such as hallway night lights or glowing light switches can help aging adults who struggle to see in the dark. Several wall-plug night lights have a sensor that allows them to flicker on once the room is no longer brightly lit, providing some automatic, additional lighting when the sun starts to set.
Popular changes across America
Home conversions have been in high demand recently, according to a recent survey by the AARP. A third of U.S. adults polled in June and July 2021 expect that they will have to modify their current residence so that they or a loved one can age in place. The most sought-after modifications were:
79% bathroom safety features, such as grab bars or no-step showers
71% accessibility features, such as a ramp, chairlift, or wider doorway
61% emergency response system
48% smart-home devices, such as a doorbell camera or voice-activated assistant
38% improved exterior lighting
29% improved interior lighting
COVID-19 concerns
One of the greatest threats to losing mobility is physical inactivity as we age. According to a recent University of Michigan poll, more than one-third of people between the ages of 50 and 80 reported a decline in physical activity during the first ten months of the pandemic. Check-in with your loved ones and see if they have any new physical concerns that have erupted in the last year or two. It may be time to consider some different home modifications.
The need for these renovations may be gradual rather than all at once. A Visiting Angels caregiver can provide around-the-clock monitoring for your loved one and assess their physical abilities if any concerns begin to arise. Visiting Angels White Plains in Westchester County has a trained staff of caregivers ready to provide care and home services tailored explicitly to your aging relative's unique needs in Westchester County. From homecare to memory care to companion care services, our caregivers provide a wide range of assistance to increase the quality of life and encourage aging adults. Reach out to us today and explore your many options at (914) 696-4200.