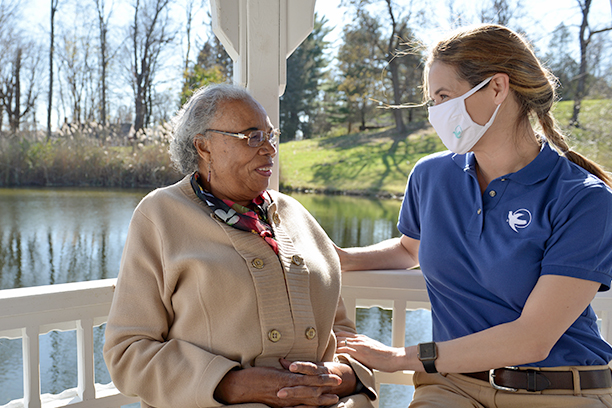 Why We Are a Better Choice for At Home Care in Winston-Salem
Everyone knows there's no place like home. Yet when it comes to our loved ones, we often wonder whether home is the safest place for them to be. Setting your loved one up with an at home care provider in Winston-Salem can help ensure they are not only safe, but also comfortable and content as they grow older.
At Visiting Angels® Winston-Salem, we strive to deliver compassionate care that caters to the unique needs of families in our local community. We are a small, locally owned and operated agency with a big heart for seniors. We're proud to offer an option that allows families to have peace of mind while their loved ones continue living life on their own terms.
If you're curious about the benefits of choosing to partner with our agency, check out the five listed below.
We Provide Personally Tailored Care Plans
Care is a personal endeavor, especially when it is provided in the home environment. We strive to make sure seniors' lifestyle preferences are considered in the creation of their care plans. That way, the services they need can fit seamlessly into their day-to-day lives.
We Offer At Home Care on Your Schedule
Visits from our care providers can be planned based on the daily routines of seniors or the scheduling requirements of family caregivers. Our approach to the planning process centers on getting your loved one the support they require exactly when they need it in the Winston-Salem area.
We Ease Your Worries About Care Planning
If you're feeling overwhelmed by the thought of arranging care for a loved one, turn to us for support. Our care coordinators work closely with families to ease their concerns, answer their questions, and help them find care solutions that fill them with confidence.
We Hire Compassionate At Home Care Providers
Great care requires great caregivers. We carefully vet and hire caregivers who can uphold our high standards of care while remaining respectful, reliable, patient, and compassionate.
Get Started with At Home Care in Winston-Salem
Learning more about our services starts with a quick call to our local office. We will offer to meet with you for a free consultation at your convenience. By the end of this no-cost, no-obligation meeting, you'll have a solid foundation for your loved one's care in place.
Contact Visiting Angels Winston-Salem today for a free at home care consultation in Winston-Salem, Clemmons, Kernersville, or a town in the vicinity.
Serving Winston-Salem and the Triad
Visiting Angels
WINSTON-SALEM, NC
1540 Westbrook Plaza Dr #104
Winston-Salem, NC 27103
Phone: 336-665-5345 First Time Inquiries
336-893-8156 General
Fax: 336-893-8184