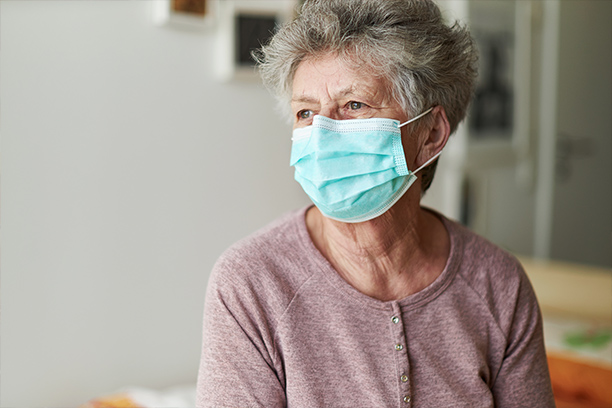 Senior Home Care Services for Woodbridge, CT & Beyond
Visiting Angels Woodbridge provides quality senior home care services throughout Milford, Branford, Cheshire and surrounding communities in Connecticut
You may be in the initial stages of considering senior home care services for your loved one. Visiting Angels will ensure that your loved one maintains their independence in a compassionate environment, right in the comfort of their own home. We can give them the help they need to lead a fulfilling life on their own terms. At the same time, you will get the benefit of peace of mind, knowing your loved one is in safe hands, living the best possible life regardless of circumstances.
It is important to note that quality home care services can never really come too early. Once you start noticing that your loved one is having trouble keeping up with the demands of everyday living, you should start the conversation about professional caregiving. Many children of older parents believe this to be too soon, but it, in fact, is not. Having a caregiver around can only help your loved one stay healthier for longer as they will not be stressed out about not being able to continue living in their own home safely.
One of the most important reasons Visiting Angels has changed the lives of so many seniors is because of conversation and companionship services. Your loved one will have a companion in our caregivers, helping them fight off loneliness and depression, both of which plague the senior community.
Benefits of Working With a Home Care Service
Hiring a home care service can benefit you, your family, and your loved ones in many ways. You might not have even considered all of the ways that our caregivers can enhance your quality of life. Here are just a few of the benefits that a home care service can bring:
- Personalized Care: Our home care professionals can offer completely individualized attention that is tailored to your loved one's specific needs and preferences, as well as your family's schedule. The care we provide can be as simple or complex as you need.
- Cost-Effective: Home care services are usually cheaper than comparable care for a nursing home or assisted living facility. This helps you get comparable services and more individualized care for a better price. Depending on your loved one's needs, this might be the best course of action. We can provide 24-hour home care so there is always someone available.
- Safe: Having a companion helps your loved one remain safe and encourages peace of mind. Your home caregiver can help perform household tasks and monitor the patient's overall health, keeping them at their best and discouraging risky behaviors that increase the risk of injury. If there are any changes to your loved one's health status or medical needs, we are ideally positioned to notice the early signs. This helps you make quick adjustments to keep your loved one comfortable.
- Familiar Surroundings: Studies indicate that those who are able to remain in their own homes tend to remain healthier for longer - they also heal more quickly after a procedure or injury. This is particularly true for dementia patients and elderly clients, as familiar surroundings tend to make it easier to hold onto certain memories.
- Overall Satisfaction: Generally, in-home care leads to higher life satisfaction. We provide the resources for your loved one to remain at home safely while maintaining as much dignity and independence as possible. We are dedicated to quality of life and family support, keeping your loved one comfortable and happy as well as safe and healthy.

If you want to learn more about the home care services we provide at Visiting Angels, please reach out to our team.
Contact Our Team to Get Matched With a Caregiver
Once your decision is made, Visiting Angels will come to your loved one's home and carry out an initial visit. We will speak with them about challenges they face and the goals they have for their future. At that time, we will also spend some time with any medical professionals in charge of your loved one's case. This includes doctors, dieticians, and nurses looking after them. We try to get as complete of a picture as possible about your loved one's life right from the start. We include close family members in the conversation as well, because, after all, you may be best able to speak to their wants and needs.
Next, we will match your loved one with a caregiver we believe they would work best with. However, as with anything related to our senior caregiver services, you have the final say in the selection. We encourage family members to meet with the caregivers we select and decide whether or not they believe they are a good fit.
If you would like to know more about our 24 hour home care services in Woodbridge, Milford, Cheshire, Branford and the surrounding Connecticut communities, please call us today. Our representatives are happy to be of assistance!
Serving New Haven County, CT and Surrounding Communities
Visiting Angels
WOODBRIDGE, CT
264 Amity Rd #208
Woodbridge, CT 06525
Phone: 203-298-9700
Fax: 203-298-9677